WGE Winners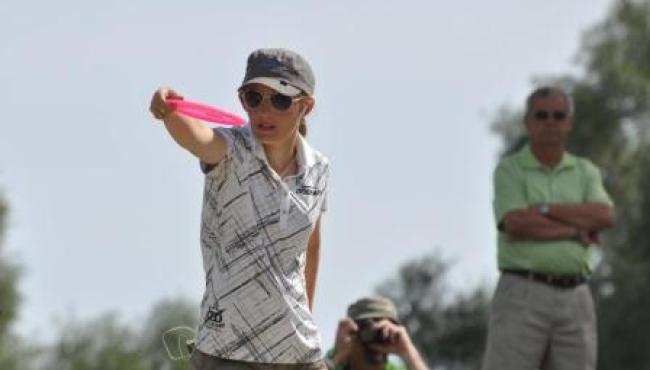 Congratulations to all of the women who participated in the Women's Global Event this past weekend.
Rebecca Duffy, WGE Tournament Director offers her gratitude to all of the players and tournament directors, "It's hard to believe it's over. Everyone joined together to make the Women's Global event the best ever. Thank you to everyone. We reached and went far beyond our goal. The goal of getting women actively involved in disc golf. The event was never about the great player's pack, the payout, or even the competition. This event was about introducing this wonderful world of disc golf to women of all ages and experience. Congratulations ladies, we have made disc golf history."
We ended up with an amazing 636 competitors and after a couple days of coordination and gathering the TD reports, the results are posted and the winners are listed below. Checks for the pro divisions winners are in the mail and amateur winners will receive their PDGAstore.com payout vouchers via email. The Disc-Diva bag tag trophies for the top three in each division, the Keen coupons for each division winner, the Grip Equipment tour bag for the Advanced winner, and the various other prizes will all also be mailed to their recipients.
In the open division, the 2011 PDGA World Champion, Paige Pierce, 29190, was able to overcome a 23 point first round deficit to Valarie Jenkins, 17495 and hold off several other great players to take home the win. Sarah Hokom, 34563, grabbed second and Liz Lopez, 31162, won third. Jenkins shot the highest rated round of the weekend, a 1016, at the Pinto Lake course in Watsonville, California in the first round and finished up in fourth. The newly married Sarah Cunningham, 30397, (formerly Stanhope) took home the local win at the Southeastern WDGC and rounded out the top five in the Open division.
Open
Masters:
Grandmasters:
Senior Grandmasters:
Legends:
Advanced:
Advanced Masters:
Advanced Grandmasters:
Advanced Senior Grandmasters:
Advanced Legends:
Intermediate:
McKayla Thomas
Recreational:
Denise Gentry
Hadassah Czeiszperger
Juniors, 16 & under:
Sai Ananda
Sky Wiberscheid
Juniors, 13 & under:
Juniors, 10 & under:
Julia Hillman