Pro Worlds - Day 4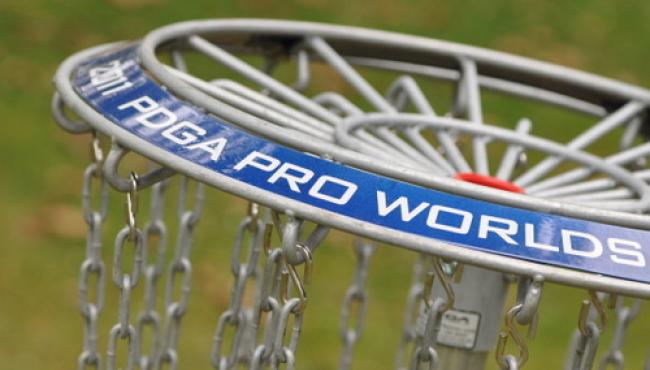 The push to make the final cut
With four rounds of disc golf in the books, it's now on to the semi-finals and the final 9. The cut line for Mens Open is five under par which means 67 more men get to play another day and try to move up the leaderboard in the 2011 Pro World Championships. For the Women's Pro division the top 12 are moving on.

Friday's action saw Nate Doss add to his overall lead and is now six strokes ahead of Will Schusterick and seven strokes ahead of Josh Anthon and Derek Billings. Josh's hot round of 77 pushed him up from the second card while Will pressured Doss throughout the round.

During his push Will skip-aced the 417 ft hole 9 in front of the huge gallery that had been following the lead card all day. Doss held off Will's charge with several birdies, solid play, and clutch putting.

In Womens Open, Valarie Jenkins held off a surging Paige Pierce at the Ryan Ranch course and regained the lead going into today's semi-final round. Rounding out the lead card are Liz Lopez and Sarah Stanhope. The women also play Pinto Lake.

In the Men's Masters division, Jonathan Baldwin held onto his 5-stroke lead over Phil Arthur while Jay Reading moved up with his smoking round of 75 and is only one stroke out of second place. This could make for an exciting semi-final at DeLaveaga!

Other groups playing semi-finals at DeLa are the Grandmasters and Senior Grandmasters.

Semi-final rounds start at 9am at DeLa and Pinto Lake. The final 9 will start around noon at Pinto Lake.