Pro Worlds - Day 3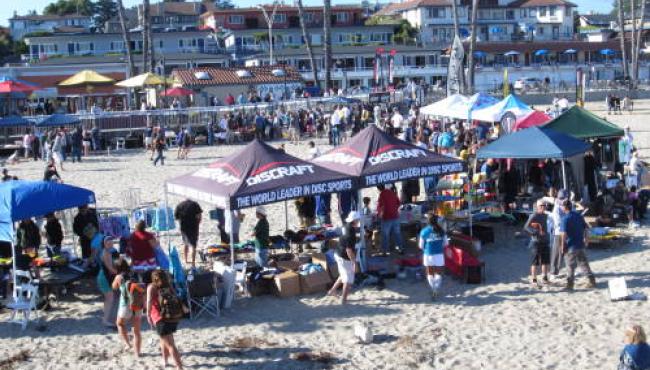 The battle for first and an oceanside FlyMart
Thursday morning started with a tight race among the top women at Pinto Lake. Valarie Jenkins, Paige Pierce, Camilla Jernberg, and Catrina Allen were separated by only a few strokes. Strong play by Pierce put her in the lead by 1 stroke over Jenkins by the end of the round. On a sad note, 3x World Champion Des Reading had to pull out of the competition due to injury.

For the A poolers, the day began at Ryan Ranch in Monterey. Nate Doss and Eric McCabe started tied for first with Derek Billings and Josh Anthon nipping at their heels. Doss ate up the course and posted 16 birdies out of 27 holes with no bogeys for a smoking 69 (-16) and took sole possession of first place. Will Shusterick was also on fire shooting a nice 14-under round to jump into third place. Dave Feldberg, Kyle Crabtree, and Jesper Lundmark all tied Doss's hot round with 69s of their own.

The Masters Men have a race going on the top card. Jonathan Baldwin jumped into first with a five-stroke lead leaving Michael Werth, Phil Arthur, Manuel Fernandez, Brad Hammock, and Jay Reading in the hunt for second with only a couple strokes separating them.

The day ended oceanside in Santa Cruz with the popular FlyMart held right on the beach! Yes, on the beach! No boring hotel conference rooms here. There was also a long distance and putting demonstration. Throwing from the pier to a basket on the beach, Seppo Paju of Finland aced his second throw and won $500. In the putting demo, Terry Miller took top honors by hitting 25 out of 40 putts from several different locations.