Pro Worlds - Day 1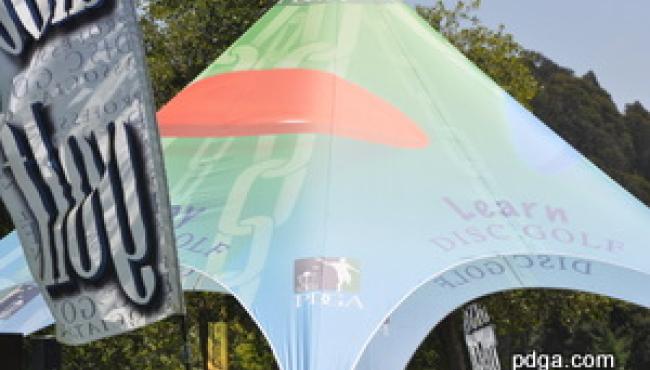 Round 1 of the Pro World Championships in Santa Cruz, CA Tuesday started off with a ka-ching!
Garrett Gurthie aced hole 18 at CSUMB on his first throw of the tournament. What a way to start your Worlds! That was not the only ace recorded, though. Manuel Fernandez skip aced the 284 ft hole F at Pinto Lake with an Ape later in the afternoon. He said this was his first Worlds and was very excited just to be here.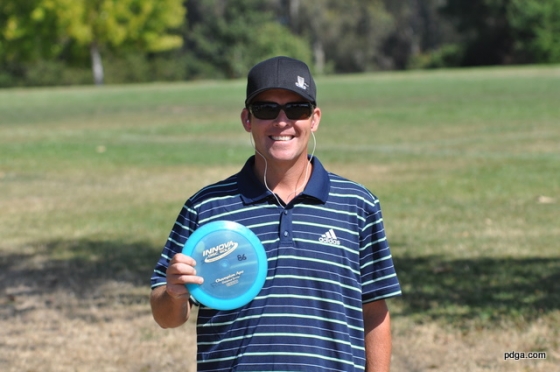 Manuel Fernandez
After another beautiful sunny and warm day, Open player Derek Billings leads the A Pool at -18 with defending champion Eric McCabe just two throws back at -16 and local favorite Nate Doss at -15. In Open Women, Camilla Jernberg has an early two-throw lead on Valarie Jenkins and has several other women breathing down her neck.
Tuesday evening featured the special screening of the Chains disc golf documentary at the Rio Theatre in Santa Cruz. Fans and disc golf stars alike were given the red carpet treatment before the show and director Derek Hastings received a standing ovation when he was introduced. Going by the cheers, laughter, and applause by the sellout crowd throughout the showing, this documentary is sure to be a hit!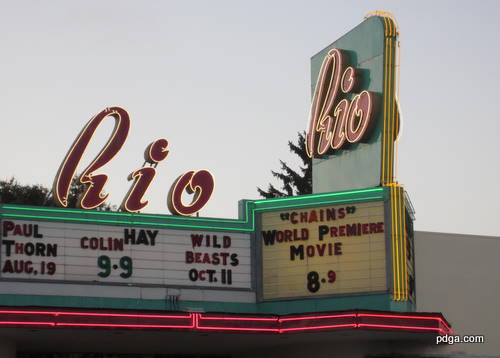 2011 Pro Worlds Links
* Media Page (blog, Flickr, Tweets, Scoring)
* Facebook