Ledgestone Open Raises the Bar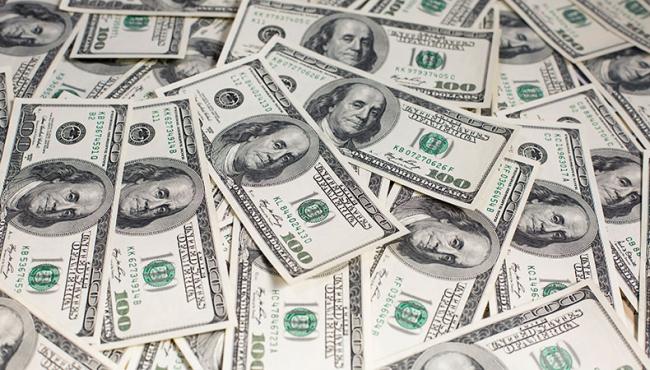 Claiming the title of the richest disc golf tournament in the history of the sport is no easy task. Having raised an unbelievable $65,000 in added cash alone for the 2015 Ledgestone Insurance Open presented by Discraft, we can only assume that for the last 12 months Tournament Director Nate Heinold #49340 has been busy, to say the least.
One might think that this is one of those events that's been around for decades and that slowly, over the years grew larger and larger. Incredibly, it is quite the contrary. In fact, the first Ledgestone Insurance Open took place just a few years ago in the fall of 2011, and it wasn't even a PDGA-sanctioned event! It was such a success that Heinold was able to run it as an A-Tier the following year boasting $10,000 added cash, with Nikko Locastro #11534 claiming the 2012 title.
The Ledgestone Insurance Open held its A-Tier status in 2013 and 2014 as well, creating bigger and bigger payouts for Pros and Ams alike, with $10,000 and $12,000 added cash to the pro purses, respectively. The 31 competitors in the pro divisions that made the cut to get paid in 2014 were able to split up a whopping $18,794. That's an average of $606 per person, but apparently Nate Heinold was nowhere near satisfied.
Now being run as the penultimate event of the 2015 PDGA National Tour, the 2015 Ledgestone Insurance Open has shattered the records. Over 200 sponsors are on board with the biggest contributors being Ledgestone Insurance and Discraft. 
Wondering what $65,000 of added cash will look like on Sunday for those that play well enough to finish in the money? Checkout the projected payout on the official Ledgestone Insurance Open website.
The Field
Competitors
Open: 216
Open Women: 23
Masters: 49
Masters Women: 4
Grandmasters: 34
Advanced: 146
Advanced Women: 12
Advanced Masters: 18
Advanced Grandmasters: 16
Advanced Senior Grandmasters: 7
Intermediate: 72
Recreational: 73
Recreational Women: 8
Novice: 13
Courses
Directions to the courses being used for the 2015 Ledgestone Insurance Open as well as links to the caddy books for each course can be found on the Area Courses page of lisopen.com.
Coverage
Live Stream
SmashBoxxTV will be providing live streaming coverage on their YouTube channel throughout the week, starting with the Open division for Round 1 at Northwood Park featuring Paul McBeth #27523, Nate Doss #11794, Paul Ulibarri #27171, and local pro Justin Jernigan #22284.
They'll pick up again on Saturday for Round 2 of the Open Women's division at the beautiful Sunset Hills DGC, a course built on a traditional golf course.  And last but not least, they'll be streaming the Open division's Round 4 on Sunday morning at Lake Eureka, followed by the Final 9 later that afternoon, also at Lake Eureka.
Post-Production
To maximize the number of competitors being filmed, Jomez Productions, Prodigy Disc, and Viridisk have been brought in and assigned to film several different groups throughout the week. Links to each of their YouTube channels can be found below.
Ledgestone Open on YouTube
Live Scoring
As always, we'll be providing hole-by-hole scoring on pdgalive.com for as many different groups as we can find volunteers for. As a special treat, every player in the Open division will have live hole-by-hole scoring for their round at Northwood Park. This wouldn't be possible without the help of dozens of volunteers taking scores, and volunteer Scoring Director Jason Labella #33531, who came in from Terre Haute, IN to offer his services for the weekend.
Photography
The Ledgestone Insurance Open is happy to announce that photographer Lauren Lakeberg of LELPhotography has been brought on board to provide daily photos and albums of the event. The photos will be available for viewing and/or downloading each night on the Ledgestone Open Facebook page and the PDGA's Flickr page.
Round 1 of the 2015 Ledgestone Insurance Open presented by Discraft is less than 24 hours away! Be sure to follow the PDGA on Facebook and Twitter for up-to-the-minute information, updates, pictures and videos. Stay tuned...an amazing weekend of disc golf is right around the corner!