USDGC News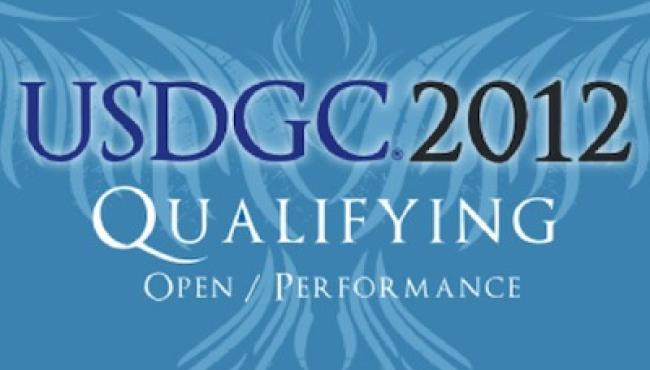 A hornet sting that ballooned Cam Todd's throwing hand just prior to the PDGA World Championships wasn't enough to keep him from qualifying for the 2012 USDGC.
Others earning the USDGC invite at the major in Charlotte (July 17th-21st) included Seppo Paju of Finland (-66), Garrett Gurthie of Newberry, FL (-54), David Wiggins Jr. of High Point, N.C (-45), and David Muntean III of Tallahassee, FL (-44).
Days before competition, the 2001 World Champion's training groove was thrown off considerably when a hornet took aim at his right throwing hand, causing it to swell and lose feeling.
The Wingate, N.C., resident said it was still touch-and-go leading up to the event, but thanks to some medical treatment and some wherewithal he played through it.
"I had to go out there and just not be too concerned," said Todd, 38, who finished a respectable 17th in the open division at (-52).
Todd has seen the painful and untimely affects of insects before. During the 2011 USDGC Performance Edition Todd played through a painful brown recluse spider bite on his right plant foot. Ultimately, the injury forced him to leave the event early.
Prior to the 2011 USDGC, Todd had taken an impressive 3rd place at the PDGA Championship.
A fierce competitor, Todd has been back on the tournament circuit for a few years after being absent from the scene from 2005 to late 2009.
In 2009, he returned to Winthrop Gold with a 53rd place finish and the following year he took 76th.
His best finish (tied for 2nd) and most memorable Championship came before he left the game at the 2004 USDGC.
Going into that Championship, he knew it would be one of his last events, which made playing initially difficult. After a rough first round, he was able to get his head together and play some of his best golf ever and give eventual winner Ken Climo a run for his money.
Todd found his way back to disc golf. When asked what brought him back, he replied, "The flight of the disc. There's nothing like it."
Plus, he said he's found other niches in the sport, which he admits he should've found earlier. He's having more fun, too.