All I Wanna Do Is Steilacoom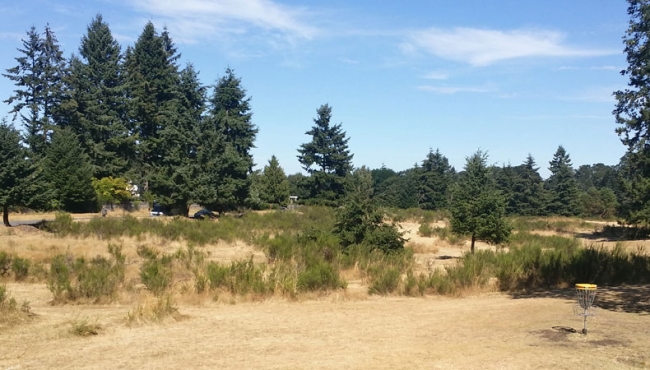 With less than a handful of days to recover from the 2014 PDGA Amateur & Junior World Championships in Minnesota, we've got boots on the ground in Ft Steilacoom, WA, home of the sixth stop on the PDGA National Tour. The state of Washington is proud to be hosting its first ever NT event this weekend, the Ft. Steilacoom Open. 
Fort Steilacoom is less than an hour south of Seattle and just a few hours north of Portland, OR, home of the upcoming 2014 PDGA Professional Disc Golf World Championships. For many of the competitors this weekend, the Fort Steilacoom Open will serve as a means to get accustomed to the climate, conditions, and competition level that the Pacific Northwest brings to the sport of disc golf. Everyone that's here is here to win, but if they don't it's still a great way to prepare for Pro Worlds, which begins on Tuesday August 12th.
Fort Steilacoom Park is home to two disc golf courses: The Fort Northwest and The Fort Southeast. Both of the courses have been slightly altered from their normal layouts to longer and more difficult layouts in an effort to compensate for the level of talent that will be here all weekend. These are the only two courses that will be played by the 137 player field in the NT event and the 126 player field of the Ams-only A-tier event that will be played here concurrently. 
The par 57 Northwest course will test the precision and accuracy of the players. It's a tight wooded course filled to the brim with treacherous roughs, steep ravines, and of course, towering trees. Of the two courses, Northwest certainly appears to be the one that will make or break the players.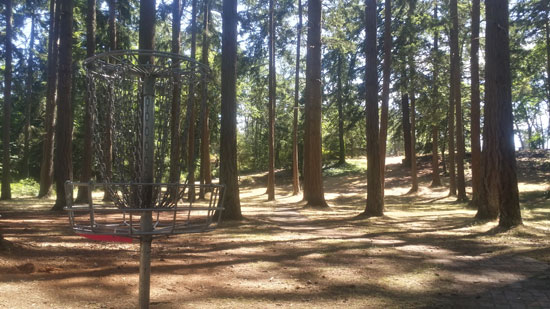 Unlike Northwest, Southeast is fairly open, easy to navigate, and far less punishing if you miss your line off the tee or on your approach. The rough is still pretty rough, but compared to some of the places you can end up if you miss the fairway on the Northwest course, it's childs play. Southeast is mostly par 3s, except for holes 16 and 17, a 518' par 4 and an 840' par 5, respectively. 
We'll have coverage of the Fort Steilacoom Open all weekend long, starting tomorrow with live updates and commentary via @PDGALive on Twitter. Hole-by-hole scoring will be added to the coverage on PDGALive.com for the Saturday and Sunday rounds and for the Final 9 on Sunday afternoon. 
The official Fort Steilacoom Open website has all the information you need as far as the schedule and the courses and all of the round scores will be updated as quickly as possible. Tee times start Friday morning at 8:30am PDT. Stay tuned!