Vicich Helping to Beat Cancer One Throw at a Time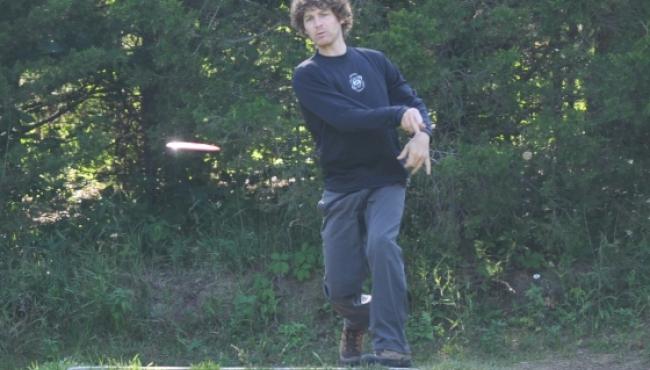 Professional disc golfer Dana Vicich of Ottawa, IL is one of 1125 players participating in the PDGA World Championships in Charlotte, NC this July. While being part of the largest-ever field to play in a World Championships is exciting enough, Dana's reasons for playing this year are two-fold. He wants to be crowned the next World Champion but, more importantly wants to do his part to help wipe out cancer.
Like so many people, Dana has lost close family members to cancer including both his Mom, Pat, to ovarian cancer and her sister, Meredith, to Leukemia. It is in their honor that Dana has teamed up with the American Cancer Society and created a unique fundraiser by forming a team called DG4PM (Disc Golf for Pat and Meredith).
Dana is seeking pledges for every throw he makes during the World Championships and hopes to raise $10,000. Donors get their name or company logo on the shirts Dana wears at Worlds and are entered to win donated prizes. People can pledge any amount per throw, such as a quarter or dollar, or donate a flat amount. When asked if he would throw extra shots to raise more money, Dana replied, "I never give up and it is not in my nature to intentionally miss a shot (unless I'm laying up for the win!), so no worries!"
Dana currently is a 1010-rated player and is ranked in the top 50 players in the United States. If all goes well and he reaches the final round of the World Championships, he will have played 135 holes and thrown his discs approximately 415 times!
For more information and to donate or pledge, visit dg4pm.com or email Dana at [email protected].
Written by: John Borelli