USADGC - Round 1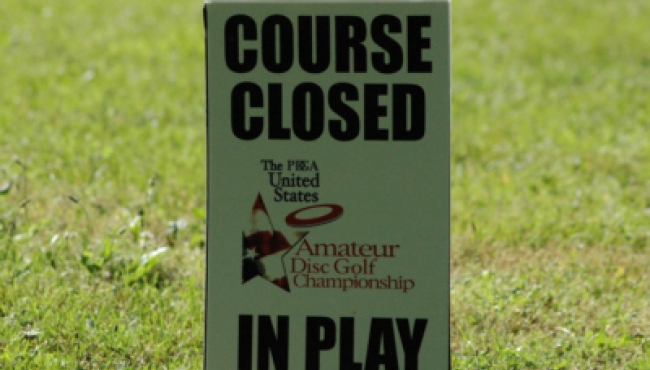 The opening round of the 2009 United States Amateur Disc Golf Championship got underway this morning in Milford, Michigan and Blaine Kinkel of Charleston, South Carolina wasted no time in announcing his presence to the field of 142 players.
Kinkel shot great golf under ideal weather conditions and posted a 57 (-5) on the feared Toboggan Course to jump out to an early one throw lead over Todd Grisen 58 (-4), and two throw lead over Adam Kann and Bryan Johnson who both shot 59 (-3). Only fifteen of the one hundred and forty five competitors, or 9.5% of the field, managed to shoot sub par rounds on the par 62 layout, which is a good indicator of the difficulty and challenge of the Jim Kenner designed masterpiece. Another thirteen players managed to post even par rounds but the vast majority of the field is still trying to figure out how to conquer the beast that is Toboggan.
The format for the first round had the players with the highest ratings teeing off earlier in the morning so Kinkel was able to post his hot score early, due to his 975 player rating, and then sit back and relax and watch the rest of the field try to catch him throughout the day. Todd Grisen's round of 58 (-4) was rated at 1004, which is an amazing 100 points above his player rating of 904 so he has to be feeling good. Tee times will begin at 8:00am once again for round two on Saturday morning with the higher rated players teeing in the afternoon and the lower rated players teeing in the morning before the players are finally grouped by total score for the finals on Sunday.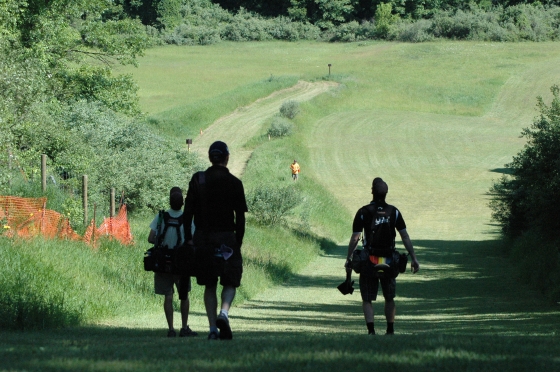 Twenty six states are represented at the event which has even more rigid qualifying standards than the Amateur World Championship. Competitors must qualify for the event by finishing near the top at one of the select qualifying events across the country, having one of the top 5 player ratings in their home state, or by earning a last minute spot in one of the qualifying rounds at Toboggan that precedes the event.
The weather is expected to be perfect throughout the weekend with temperatures in the mid 70's. Stay tuned to PDGA.com for up to the minute scoring, as well as daily stories and photo galleries.
---
PDGA Scoreboard - http://www.pdga.com/tournament-results?TournID=8399
2009 USADGC Photo Galleries by PDGA Media
USADGC Website - http://amnationals.com/