PDGA e-News Brief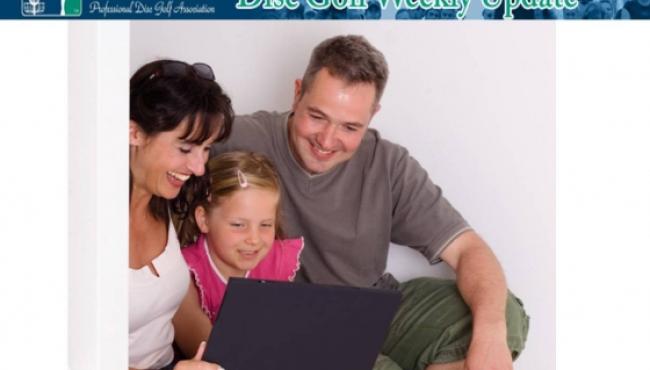 Ever wonder what's going on outside your local disc golf scene? Well, wonder no more! PDGA Disc Golf Weekly Update will keep you informed.
This weekly e-news brief will provide a variety of disc golf articles mixed with occasional tips on better health and fitness, a vital tool in being a strong competitor and staying at the top of your game.
This PDGA e-news brief will be sent to all email subscribed PDGA members on Thursday afternoons with our first brief being released later today. We feel you will enjoy reading about your fellow disc golf friends and what's going on in their neck of the woods. You may also find it useful in searching for that prime disc golf vacation spot or stumble upon news of a course being installed in a city nearby. This brief will help put into prospective just how much our sport is growing. There will be a link to unsubscribe to this specific e-news brief at the bottom of each email; however, we encourage you to remain subscribed. Whatever news you may be searching for, we believe PDGA Disc Golf Weekly Update will have it. So just sit back, relax and enjoy the read!