Spotted at the IDGC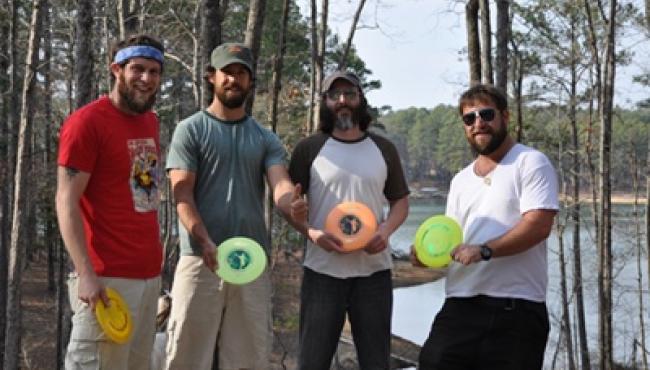 Spotted at the International Disc Golf Center this Thursday was Dangermuffin.  Dangermuffin is a band from Folly Beach (Charleston), South Carolina and have been taking towns by storm with their blend of American roots music.  With the release of their new album Moonscapes, Dangermuffin has exploded onto the national scene.
With their new found love of disc golf, touring, and playing the music they cherish Dangermuffin will be embarking on a coast-to-coast tour and will also be appearing at many music festivals in the months to come. These festivals include Mountain Jam, FloydFest, SummerCamp, and the Wanee Festival (which has a 18 hole disc golf course on the property).
For more information on Dangermuffin please be sure to visit their website at www.dangermuffinmusic.com.