PW2010-MPG Divsion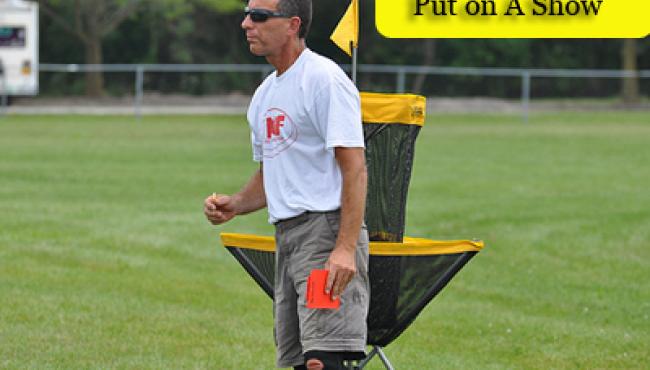 The youth movement has clearly taken hold in disc golf.  The lead men's open group at this year's World Championships averages less than 24 years old.  The performance of these leaders, Paul Ulibarri, Nikko Locastro, Nate Doss, and Josh Anthon is certainly impressive.  And yet, the men's open division does not have a monopoly on the talent seen here at the Lemon Lake disc golf complex. 
The men's grandmaster division features many of the original PDGA World Champions, who may not throw as far as they used to, but who still possess great skills and drive to be worthy of a world-class designation. 
"There's no refuge in the grandmasters division," current leader Gregg Hosfeld sighed after his third round on Wednesday.  "If you're going there to look for an easy time, you're not going to find it." 
Hosfeld and sophomore grandmaster (and 2000 PDGA Masters World Champion) Jim Myers are battling strong this year, with only two throws separating them.  And while "The Miniac" does like the fact that play in the grandmasters division is more relaxed than is found in the younger divisions, the desire to win is just as intense. 
"Jim Myers and I were duking it out the whole round.  We were laughing in between shots," Hosfeld said.  "Jim's got an enormous amount of power, and he's a great putter.  We are both vying for a title here, but its just fun pushing each other and appreciating each other's abilities."
And that appreciation of the role their competitors play in drawing out the best in their own abilities may be a fundamental difference in how grandmasters approach, not only their World Championship experience, but most of their disc golf competitive endeavors.  Like Ali had his Frazer, Martina had her Crissy, and Tiger has his Phil, it looks the Miniac has found his Myers in the grandmasters division.  And it's a great fit for both of them, as they will have to maintain their high level of performance if either hopes to regain another World Championship title.