Points Standings for the 2013 National Tour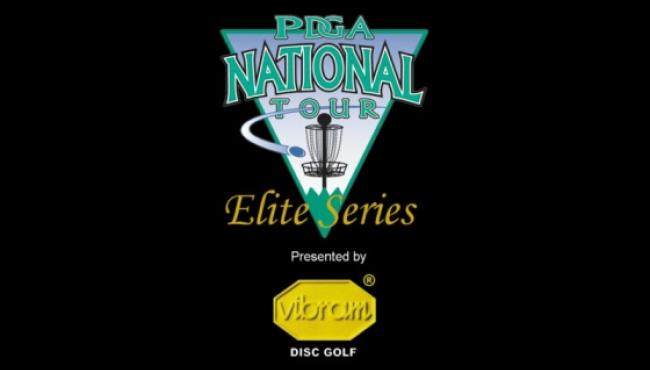 The 2013 National Tour Elite Series sponsored by Vibram Disc Golf features the top players in the Men's and Women's Open divisions as they compete in the fifth annual Drive for the Championship. This points based series consists of the first seven National Tour events plus the series finale, the Vibram Open. Points are awarded based on the competitor's order of finish in an individual event.  Series points from a player's top five National Tour finishes from the first seven events plus the points from the final stop on the tour, the Vibram Open, will determine the 2013 PDGA Tour Series Champion. The tour is about to start its third leg in Santa Cruz, CA at the "Steady" Ed Memorial Masters Cup, and a tight race for the championship has already begun. 
Scottsdale and Fountain Hills, AZ played host to the first National Tour stop of the year at the Memorial Championship.  After an exciting finish in the Men's division, Will Schusterick defeated Paul McBeth in a playoff to secure the title and first place points in the Drive for the Championship.  In the Women's division, Paige Pierce went wire-to-wire and won by an astounding 11 strokes to put her into first place as the tour headed to Austin, TX.
At the Texas State Championships, two other rising stars emerged to grab their first victory of the season.  In another runaway win, Ricky Wysocki cruised through the weekend never really being tested by anyone.  With an average round rating of just above 1070, it is clear that Ricky will be a force to be reckoned with in the competitions ahead.  However, Paul McBeth's consistent play (placed second in both events) has him atop the leaderboard with 190 points.  In similar fashion, Sarah Hokom took home the Texas trophy with an impressive nine stroke victory.  The win tied her with Paige Pierce at the top of the Championship Series standings, with Arizona's Catrina Ulibarri eight points back and certainly within striking distance.  Both Paul and Catrina were the winners of the 2012 points race.
As the National Tour rolls into Santa Cruz, CA this weekend, the competition thickens, as many of the top touring pros, as well as several local competitors gear up for an exciting weekend of disc golf action.  Who will wind up on top?  Be sure to check the complete 2013 National Tour points standings to find out.