Hambrick NT Preview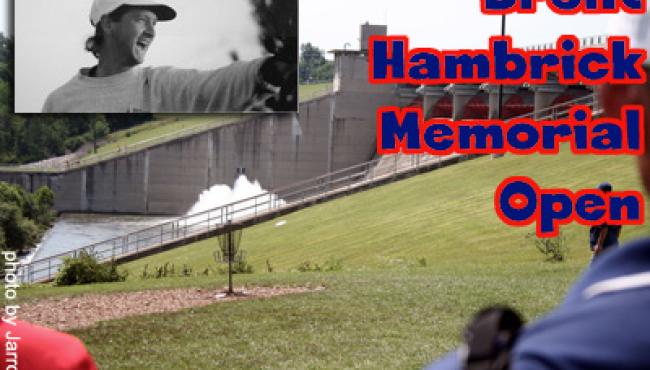 Columbus Plays Host to Disc Golf's Best as PDGA National Tour Makes Stop at Brent Hambrick Memorial 
After an outstanding week in Mid-Ohio for the 2010 PDGA Amateur World Championships, the top professional disc golfers will retake the spotlight about an hour south in Columbus as the National Tour reconvenes at the Brent Hambrick Memorial this weekend. 
This stop on the PDGA National Tour is as much about charity as it is about the competition, as the Hambrick enters into its 14th year as a major stop on the PDGA Tour.  Named after Brent Hambrick, who was one of the early pioneers of disc golf and tournament director for the Columbus Open (the precursor of this tournament), this event has raised over $36,000 for the Leukemia and Lymphoma Society, all in honor of Hambrick, who succumbed to the ravages of leukemia in 1997. 
Also noteworthy is the venue for the Hambrick Memorial, which is played around the Hoover Dam.  While this entire complex is one of the favorites amongst disc golf's touring pros, the tee and throw from the top of the reservoir (known as the "Dam Hole") is perhaps the best known hole in all of our sport. 
Tournament director, Paul Jay, will have the privilege of crowning a new men's champion this year, as last year's winner, David Feldberg, is in Europe competing.  That will leave the door open for reigning World Champion Avery Jenkins or Nate Doss or even Ohio's own Tyler Horn to capture the crown. 
On the women's side, the field will be extremely competitive, as last year's finalists, Valarie Jenkins, Sarah Stanhope, and eventual winner, Des Reading are all back in Columbus to vie for this coveted title. 
The Hambrick will be played on Saturday and Sunday, and you can follow all the action on pdga.com.