BHMO - Day 1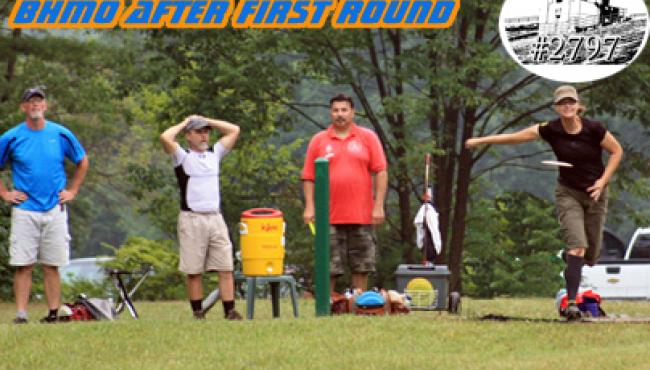 Des Reading Rages to Lead at Brent Hambrick Memorial Open in Columbus
Locastro Makes Splash to Top of Men's Open Leaderboard
---
Des Reading is in a great disc golf groove right now, and she's not afraid to show it off in front of the guys right now either. 
After winning three of her last four PDGA events on her way to Columbus, Reading came into the Brent Hambrick Memorial Open National Tour event with her confidence sky-high and her skills sharply honed.  Selected to be put into a group with some men's grandmasters players (including Leroy Jenkins, Val and Avery's father), Reading left the men just holding their heads, as she bested all but grandmaster leader Eric Vandenberg by five throws to take the first round lead in the women's open division.  Val Jenkins kept pace with Reading to finish only two throws out of first place. 
In the men's open division, Nikko Locastro slogged through the remainder of this first round to finish with a 1067-rated performance and a two-throw lead over second-place finisher Barry Schultz.  Two-time 2009 National Tour winner Nate Doss is only three throws off the pace, with David Feldberg and Tyler Horne tied for fourth.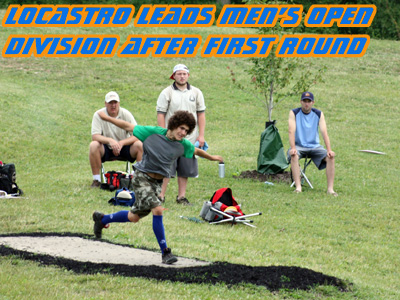 Locastro will try to avoid the kind of late-round let-downs he's had this year on the National Tour, where he let his early leads at the Green Country Open and Minnesota Majestic slip away.  Locastro does know how to win on the National Tour, however, as he captured the first NT event of the season in Arizona at The Memorial. 
Play was halted for all players when the anticipated thunderstorms rampaged across the Hoover Reservoir for over four hours suspending play in the middle of the first round.  And while all the pros were able to finish their first round upon resumption of play, tournament directors will shorten the event to another round of 27-holes on Sunday with a final nine for the men's and women's open leaders.
---