Feldberg & Carr are 2010 Memorial Champions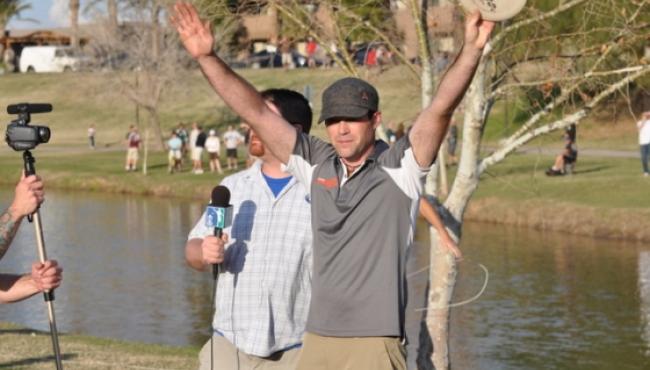 The Professional Disc Golf Association launched their 2010 National Tour with great fanfare on March 3-6 with The Memorial Championship presented by Discraft. Over 370 disc golfers from 33 states and four countries traveled to the desert oases of Fountain Hills and Scottsdale, Arizona to compete and celebrate their favorite sport.
David Feldberg regained his 2008 PDGA Player of the Year form with a resounding three-throw margin of victory over rising star Josh Anthon from California. Ken Climo and Philo Brathwaite tied for third.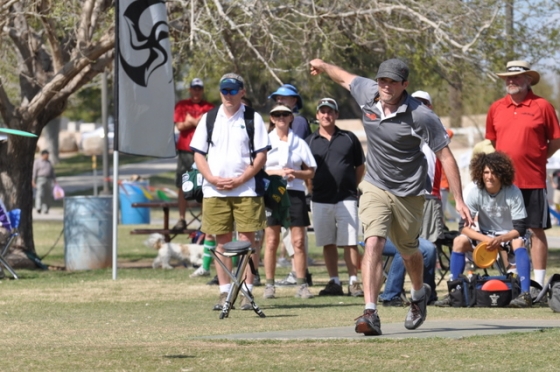 Liz Carr recovered from a slight third round letdown to emerge as victorious at The Memorial, besting the extremely talented, and highly decorated Des Reading by four throws. Liz Lopez finished in third and Melody King has her best showing to date with a fourth place finish.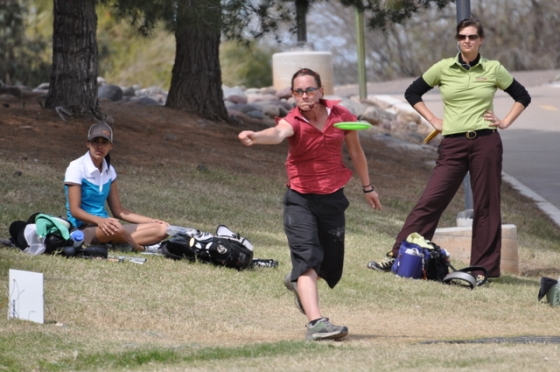 In addition to the live internet pay-per-view broadcast on DiscGolfPlanet.tv, the PDGA was on hand to beta test and launch a cool new online scoring system, featuring live commentary, photos uploaded during the round, and links to player and course information. This system will continue to be refined and will be made available to tournament directors in the near future.
Final Round Live Scoring - http://www.pdga.com/tournament/live.php?TournID=9642 
---
Video Story: http://www.blip.tv/file/3324425/
Photo Galleries: http://www.flickr.com/photos/pdga/collections/72157623420716957/
Pro Scoreboard: http://www.pdga.com/tournament-results?TournID=9642
Am Scoreboard: http://www.pdga.com/event?TournID=9697
Memorial Championship website: http://memorialchampionship.com/