DiscGolfPlanet.tv Double Play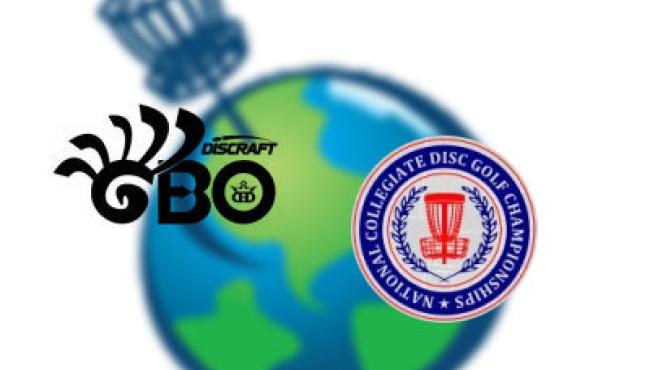 The sport of disc golf has a number of cities around the United States that are worthy of the "mecca" moniker. NorCal, SoCal, Austin, Des Moines...all are great focal points for our sport, combining great courses, great clubs, and great events, into communities that have truly embraced our sport.
Not far down the road from Kansas City (another metropolis worthy of the disc golf mecca tag) sits a sleeping giant in disc golf that is now beginning to open its eyes, rub out the sandman, and awaken to the new reality that it has become one of the strongest focal points in our sport over the last few years. Emporia, Kansas, about a two hour drive southwest of Kansas City, has taken the slow and steady approach to growing the sport. But with the power of a local university, a disc golf promoter extraordinaire, and support from the local Chamber of Commerce, this hamlet of approximately 25,000 people will once again become the center of the disc golf universe during the second weekend in April, as the 2012 Glass Blown Open rolls into town.
DiscGolfPlanet.tv will be making our maiden voyage to this city by the Cottonwood River to, not only show off this top-tiered disc golf event, but to feature the fine town of Emporia as well. With two ball golf courses in play during the Glass Blown Open, as well as a street festival on Saturday night, DGPtv is privileged to be pulling the curtain back on one of disc golf's best kept secrets.
The ascendancy of Emporia as a disc golf destination would not be possible if it were not for the hard work and dedication of Jeremy Rusco, owner and operating manager of Dynamic Discs pro shop. His vision of growing disc golf by, first stewarding great events, providing a great customer service through this multiplicity of retail outlets, and forging solid relationships with the Emporia business community has helped, not only disc golf become a staple where he lives, but has created an economic impact in this heartland community that many can only dream of.
Betty James and her entire team at the Emporia Convention and Visitors Bureau also deserve great credit for taking this emerging sport of disc golf and finding a place for it in their community. Not only has the Glass Blown Open become a "must" on the disc golf tour, but it has also evolved into a celebration within the City of Emporia as well. Ms. James and the Emporia business community will be featured on our live Internet broadcast Saturday night, April 14th, as the town is dedicating an entire city block to celebrate disc golf and to welcome their guests back into the town.
Disc Golf Planet will be covering the event beginning on Friday LIVE from Emporia, Kansas. Our goal, as always is "Broadcasting the Best in Disc Golf." But in this particular instance, "the best" extends beyond the course and into the community at-large. We invite you to join us as we break down the barriers and bring you disc golf from this venue that you may have only heard about. Now you can watch and literally see what all the buzz is about; and you could even make your plans for attending next year's GBO, where we hope to gather over 700 of the planet's best throwers.
Our coverage will begin in North Augusta, South Carolina, however, as we broadcast the 2012 National Collegiate Disc Golf Championships for the second year. This event is rapidly growing into the preeminent event in all of schoolboy disc golf, and DGPtv is pleased to be bringing you LIVE action from the HIppodrome. Can Oregon repeat as National Champs? Can Augusta State reclaim the title they won two years ago? Or will Indiana's Purdue Boilermakers live up to their number one ranking? Don't miss any of the action beginning on Friday.
Our Broadcast Schedule is: Friday, April 13th starting at 10:15am Eastern; Saturday, April 14th starting at 10:15 am Eastern; Sunday, April 15th starting at 9:45 am Eastern