Clash DVD Release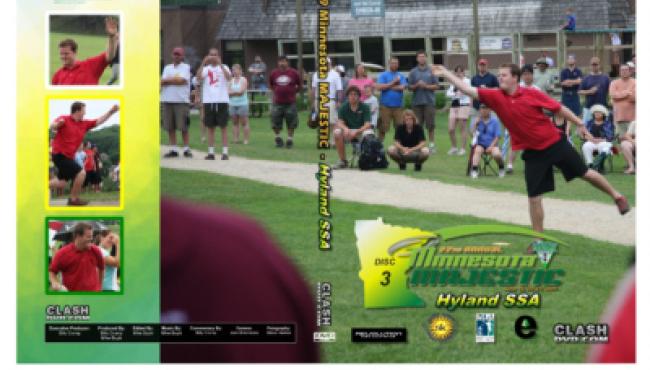 Clash Productions has been filming Disc Golf tournaments since 2008. As they have grown, so has their commitment to quality coverage.
Clash DVD's partnership with the PDGA to provide quality video to PDGA.com has been instrumental in continuing their mission to bring great events to the public. As we move into 2010, more tournaments and DVD's than ever are planned. Check out the home of Disc Golf (PDGA.com) throughout the year as we continue to bring the sport's top players and events right into your homes.
It's time for another release from ClashDVD and this time Clash is proud to offer a 3-DVD compilation of the 2009 Minnesota Majestic Tournament. Each DVD contains one day's coverage - from Blue Ribbon Pines (Round 1) to Kaposia (Round 2) to the Final round at Hyland SSA. The release date was Monday, March 1st 2010.
For Additional information on how you can order your Clash DVD's, visit http://clashdvd.com/