AW2010: Friday
For some, hopes of returning home a World Champion slipped out of sight today. For others, they are just one step closer. They have made the cut and are focusing on one more day of tournament play.
Another beautiful day in Mid-Ohio as competitors gave it their all to secure a spot in the semi-final round Saturday morning. One popular quote from Worlds this week, "I didn't come all the way to Worlds to lay up", was likely going through the minds of everyone close to the cut line. It was now or never. It was time to go for it!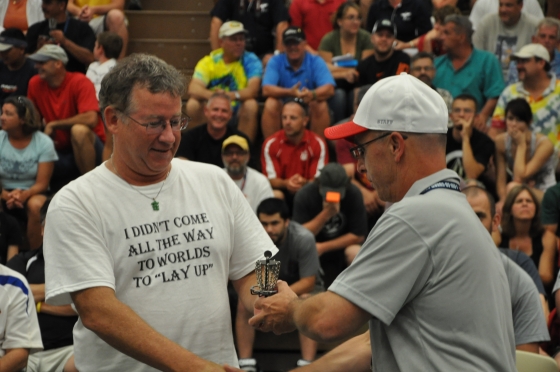 But sometimes, "going for it" has its consequences. You may end up going out of bounds on a bridge…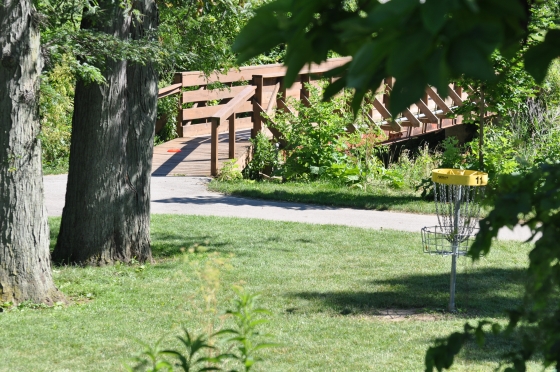 Other times you just may spit through the chains.

But what matters the most…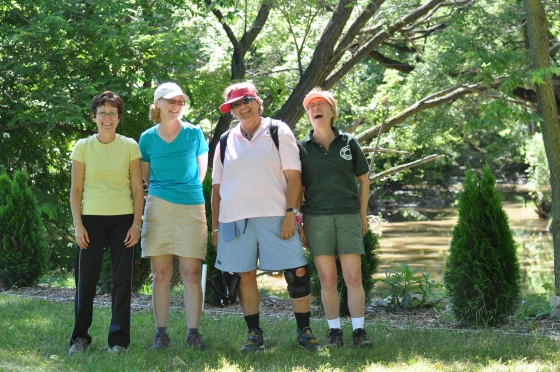 …is having fun along the way.
After all, they do say the one who has the most fun WINS, right?
"The Battle of the Semi-Finals" premieres Saturday with highlights in the following divisions:
Three way tie for 2nd in Advanced Women
Neck and neck for 2nd in Advanced Men
Tie in Advanced Masters but only a throw or two separating them from the rest of the leader card
Three shot lead for Marie Fry over Dawn Osborn; meanwhile a battle for 3rd is erupting
Tie in Advanced Grandmasters but they don't have the lead by much as defending champion, Paul Wright is hoping to sneak past them
Seppo Paju leads for now in Junior boys 16 and under. Andrew Coggin just needs to pick up one throw to own a share of the lead
USA or Japan – who wants the Champion title in Junior Boys 13 and under?

It should be an eventful semi-final round as it's hard to say just who will make it into the finals. Many divisions could see jumps from the 3rd card make it into the showcase Final 9. Tune in for Live scoring as we find out who will be the 2010 Amateur and Junior World Champions.
---
Did You Know?
Tiffin St. Paul's United Methodist Church (Tiffin, OH) was the first church in the world to be lit by Thomas Edison's light bulb, and the first public building in the United States to be wired for electricity.