AM Worlds-Friday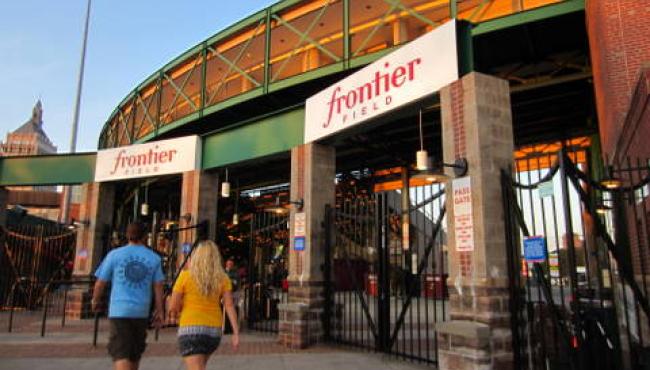 Friday at PDGA AM Worlds
Friday started with heavy rain during the early rounds followed by windy conditions for most of the afternoon. Once the storm system passed, sunny skies returned for much of the late rounds featuring the Women at Genesee Valley and the Advanced A pool at Parma.

In Advanced, local Dan Hastings (NY) has a slim 2-throw lead over Kenny Glassman (IL) and both are being chased by Billy Dunne (CT) and Cameron Colglazier (AL) who are tied for third. A handful of other players are within striking distance of making the final four, so Saturday's semi-final round at Chili is sure to be an exciting one.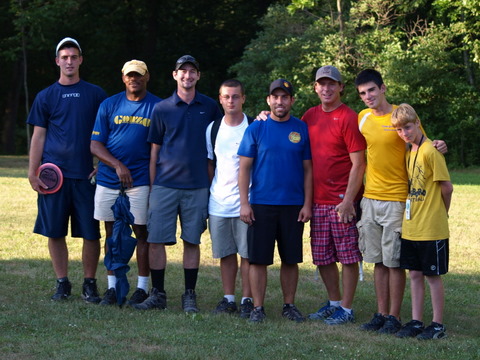 Friday night's Player Party at Frontier Field was a lot of fun and had a great turnout. Players, volunteers, and staff were treated to an all-you-can-eat barbeque buffet, beverages, and ice cream sandwiches and enjoyed a live band. Field events trophies were handed out while people played Kan Jam, Ultimate, and catch in the outfield of this minor league baseball stadium.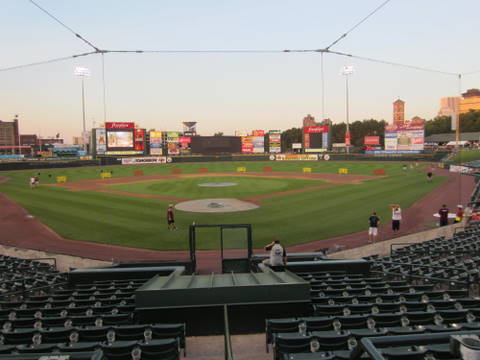 There was also a game of long distance PIG featuring the winners of the long distance competition and Open players John E. McCray, Garrett Gurthie, and Dion Arlyn. Both the AMs and Pros ripped incredible bombs over the outfield wall from just behind home plate. Double G and Dion impressed the crowd by making it over the wall throwing lefty too!




Semi-finals start at 8:00 Saturday and divisional Finals start at 11:00 at Monroe Community College. See you there!
For more 2011 PDGA AM Worlds scores, blogs, stories, and photos, see:
Am Worlds photo galleries at Flickr

John "Killer B" Borelli