USADGC Preview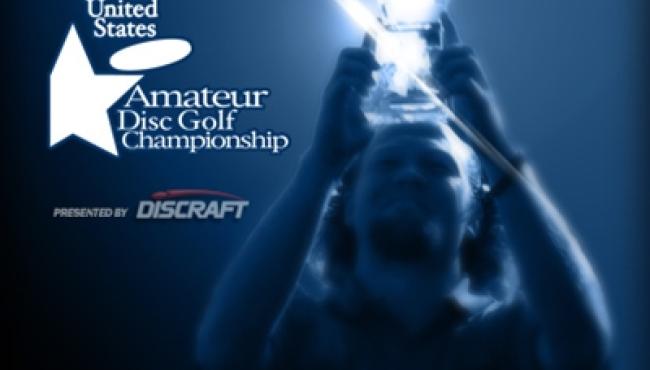 USADGC Sets Bar High Again
"I can't believe I'm here, this is so great!" So said a wide-eyed 2010 competitor as he gazed down the sweeping landscape of Kensington Toboggan's hole three, a 915-foot signature hole on one of disc golf's true gems.
Top-performing Amateur players have been coming here to Milford, Michigan since 2002, all by invitation after having proven themselves worthy of a chance at becoming the US Amateur National Champion. This is the PDGA United States Amateur Disc Golf Championship, presented by Discraft. The 2011 tournament runs June 10-12.
There are certain aspects of USADGC that set it well apart from other PDGA Majors. It is Ams only, and the experienced staff and volunteers make them feel like the true VIPs they are. It is held on the Kensington Toboggan championship course, one of disc golf's penultimate challenges and the exclusive domain of USADGC... the course is open for a brief 2.5 week window for this event and only this event. Each player receives no less than twice his or her entry fee in player pack swag and free meals throughout: the 2011 player pack includes three tournament performance shirts, a personalized Buzzz with the player's photo (delivered during the tournament), a first run Z NUKE OS and one of 200 copies of a limited edition ESP NUKE OS. The highlight on the food side for 2011 will be a pig roast Saturday night. Tee times, side games and prizes, and an overall air of professionalism help to round out this immensely satisfying and unique disc golf experience.
The field of 160 is complete for this year, but if you aspire to experience USADGC in the future, there are dozens of qualifying events where you can earn an invitation by finishing in the top 15 or 20 percentile. The five Am players with the highest ratings from each US state also receive invitations, and non-US players are eligible too. Once invitations are sent to players in the spring, registration is first come, first served.
As champions here often do, the 2010 US Amateur Champion has gone on to quick success in the pro ranks: David Wiggins Jr. finished in the top 15 at the recent Brent Hambrick Memorial Open NT, outshooting veteran pros like Brad Schick, Michael Johansen and current Pro World Champ Eric McCabe. If you have the skills and tenacity to defeat the Toboggan, your confidence levels will be boosted to the point where you can accomplish whatever goals you set for yourself.
Who will be next? Follow the action June 10-12 at usadgc.com.