Am Worlds - Day One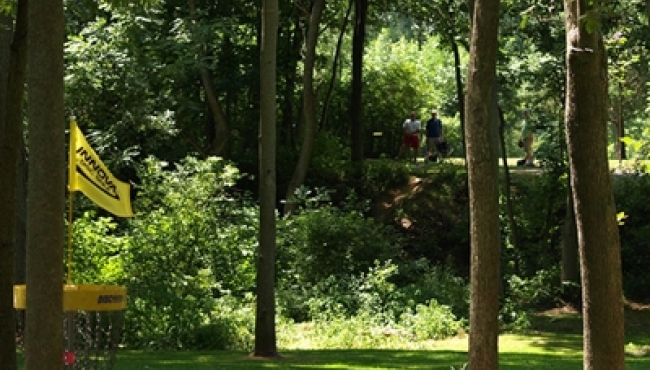 A Windy Start to Worlds

The main theme on opening day of the 2011 Amateur and Junior World Championships in Rochester, NY was windy conditions. A constant shifting wind presented golfers with challenging drives and putts throughout the day at several of the courses. At Parma, golfers made the best of the swirling winds on the open fairways while trying to get back a few strokes on the wooded, less breezy holes.

Overall though, it was a great first day of competition with 17 players shooting 1000+ rated rounds. Leader the competition after the first day include...
Advanced: Billy Dunne at 10 under par
Advanced Masters: Rick Reichard at 7 under par
Advanced Women: Three-way tie between Melynda Apton, Michelle Frazer, and Ania Knapinska at 8 over par.
Advanced Masters Women: Dawn Osborn at 12 over par.
Advanced Grandmasters: Two-way tie between Carl Chiles and Mark Hauser at 1 under par.
Advanced Grandmasters Women: Patricia Neprud Mehls at 20 over par
Advanced Senior Grandmasters: Michael Whipple at 5 over par
Advanced Legends: Pete May at 9 over par
Junior Boys 19 and Under: Gary Harrison
Junior Boys 16 and Under: Justin Lammers
Junior Boys 13 and Under: Nicholas Duran
Junior Boys 10 and Under: Ian Krajan
Junior Girls 19 and Under: Breanna Vogel
Junior Girls 13 and Under: McKenzie Eckeberger
Junior Girls 10 and Under: Lacey Brugler
or more 2011 PDGA AM Worlds scores, blogs, stories, and photos, see:
Am Worlds photo galleries at Flickr