Minnesota Majestic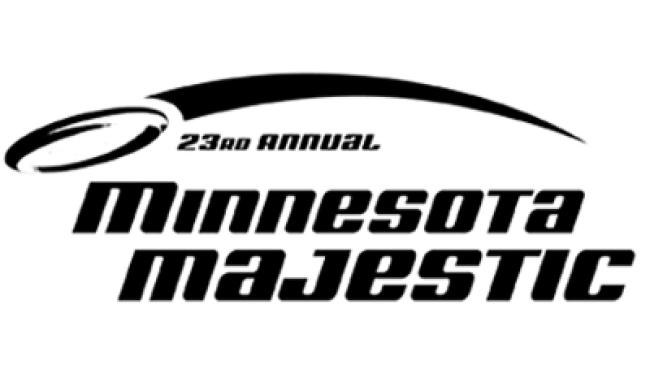 The Minnesota Frisbee Association is proud to welcome back the world's best players to the 23rd Annual Minnesota Majestic National Tour Event and Amateur A tier to be held on June 25th to the 27th! For the 5th year in a row, title sponsor, Summit Brewing, has stepped up and make sure that the Majestic will be one of the richest events on the planet!  With the help of the outstanding volunteer staff and all the other sponsors, the 2010 Minnesota Majestic will indeed be Majestic!
It was announced last spring that the event would be held at the new Castle Rock Disc Sports complex, but due to some complications, the event has moved back to a similar format from years past. All divisions, Pro and Am alike, will tackle the infamous Blue Ribbon Pines Disc Golf Club both Friday and Saturday, with extra festivities each night after play. 
Sunday the Amateur pool will play another Minnesota favorite, Kaposia Park. The Pro divisions will move to what many call "the best venue for finals play on tour" at the Hyland Ski and Snowboard area.  If you have not already heard, the Majestic Final Nine utilizes a format that is rarely seen in disc golf these days. The primary reason for this unique format is due to the outstanding support from the vibrant Minnesota Disc Golf fans. 
As of June 14th, limited spots remain in the Pro divisions and the Amateur A tier is full with the exception of the Advanced women. To reserve one of the remaining spots, please register at Par 72 Disc Golf. You can also reach tournament directory Timmy Gill at [email protected] or (612) 281-3192.