2010 World Champions
Congratulations to all PDGA World Champions!
Advanced Men:

David Wiggins, Jr (NC)
Advanced Women: Rebecca Frazer (IN)
Advanced Masters:

Joe Levell (MI)
Advanced Master Women: Marie Fry (PA) 
Advanced Grandmasters:

Steve Mawdsley (Canada)
Advanced Grandmaster Women: Sue B Lande (CO)
Advanced Senior Grandmasters:

Ron Engebretson (TX)
Advanced Legends: Robert Burton (OR)
Junior Boys 19 and under:

Richard Wysocki (OH)
Junior Girls 19 and under: Veronica Diebert (OH)
Junior Boys 16 and under:

Seppo Paju (Finland) – won in playoff  against Andrew Coggin (NC)
Junior Girls 16 and under: Paige Bjerkaas (CO)
Junior Boys 13 and under: Daichi Inoue (Japan) – won in playoff against Triston Covington (AZ)
Junior Girls 13 and under: Katie Steinberger (OH) 
Junior Boys 10 and under:

Robert Bryant III (OH)
Junior Girls 10 and under: Kyra Colston (IN)

International Talent: Two International wins in the Junior Boys 16 and under and 13 and under divisions. Seppo Paju and Daichi Inoue take home World Champion titles. Both won in a sudden death playoff by sinking long pressure putts. Finland and Japan are proud countries tonight! They have two fine young disc golfers emerging and we look forward to watching their game excel over the next years.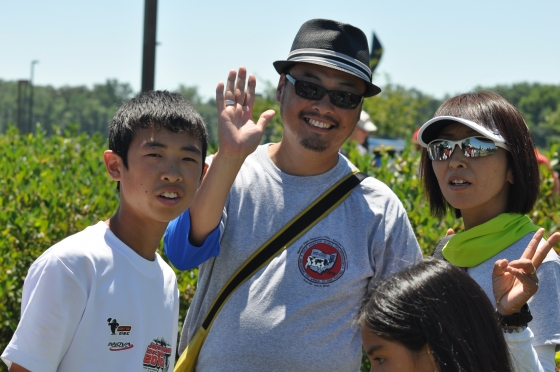 Warning - The following information will cause you to go out and practice more. Side effects may include winning a World title. Ask your doctor if practicing is right for you: Our Junior Boys 10 and under division was quite impressive as well. Bobby Bryant (OH) stepped up to the first tee of the Final 9, drove over the water and nearly aced it. Witnessing this, Advanced Legend competitor Bill Ball (SC) commented on the talent of these young boys and joked that his disc BETTER make it across after seeing them. Speaking of nearly acing it, Joshua Morris (WA), from Junior Boys 19 and under had a spit out ace on the first hole. The crowd went wild only to realize the disc had bounced out. What an impressive shot and highlight for Joshua and his fans.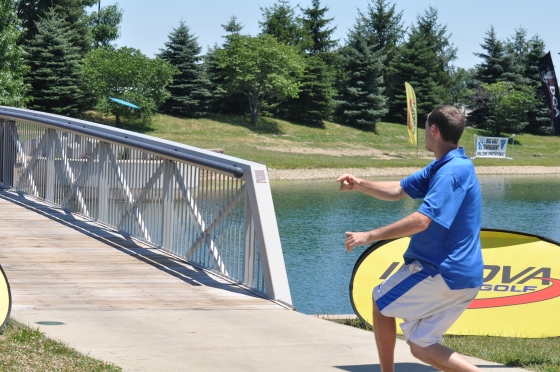 A Day in the Life of an Advanced Woman:
Mother and daughter, Sandra and Michelle Frazer (IN), finish tied at most events. This is a joke around the family as it almost always happens. Going into the semi-finals with Rebecca Frazer (Sandra's other daughter) leading, Michelle and Sandra teased each other saying "at least we aren't tied!" Sandra was in 2nd place and Michelle was in 5th; not even on the same card. After the round, Sandra and Michelle discovered that they, once again, were tied! Michelle caught her mom causing a sudden death playoff for a spot in the Finals. Michelle took the honors and Sandra assures us she didn't just give it to her. All three received trophies and will be returning to Indiana a happy family!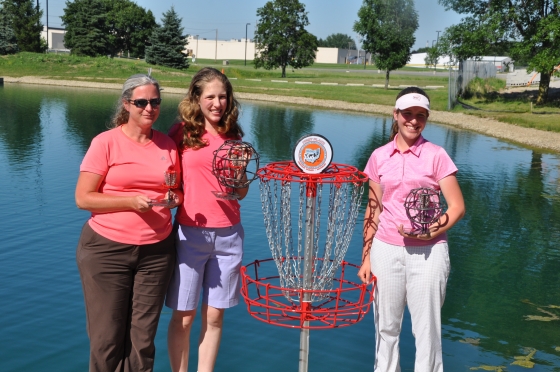 Thanks for the Memories: Ken Rollins, Rob Ledwedge and crew - MOODGolf (Mid Ohio Organized Disc Golf) did an outstanding job with this event. The experience here at Worlds goes beyond walking fairways and putting at baskets. It's a connection with fellow golfers, the host club, volunteers and the community. It is a connection that will never be broken, never be lost; lasting a lifetime. Thank you to all volunteers working behind the scenes, especially Ken Rollins and Rob Ledwedge.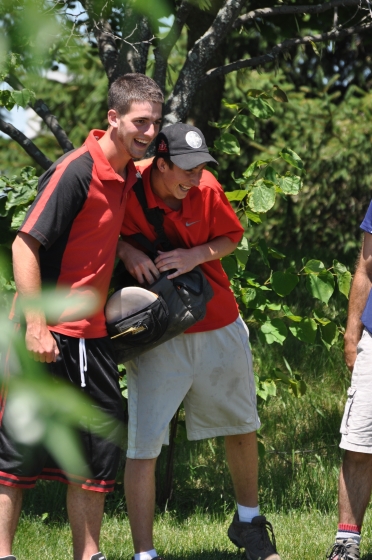 2011: Come join us next year as Am Worlds heads to Rochester, NY. Watch for details!
---
Did You Know?
In 2009 Worlds (Kansas City, MO), then 14 year old David
Wiggins, Jr placed 2nd in Advanced Men. Also that year, Rebecca Frazer,
then 14 years old as well, placed 2nd in Advanced Women. In 2010
Worlds, 15 year old Wiggins takes home the World Champion title for
Advanced Men. Rebecca, now 15 also, does the same in Advanced Women.