Elections End Today!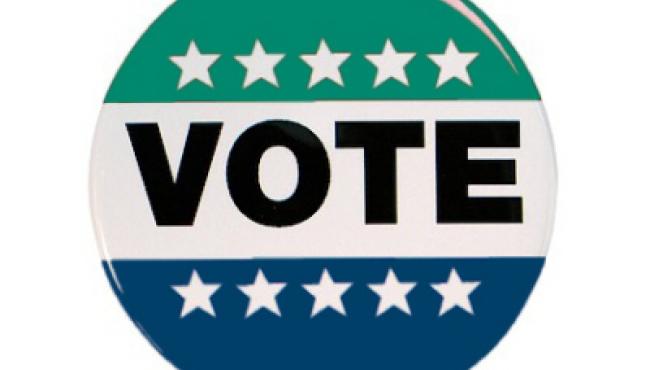 The 2010 PDGA elections are now underway and will run through July 31, with the elected candidates assuming office as of September 1, 2010.
Voting is not only a right of membership, it is a responsibility, so please take a minute of your time to cast your ballot.
Candidate statements for the 2010 PDGA elections have been published and can be found here:
State/Provincial Candidate Statements
The 2010 PDGA Elections will once again be conducted on-line, with members casting their ballots at http://www.vote-now.com/. In 2009, the elections experienced a decrease in participation over 2008 when we experienced record participation in terms of the % of current members voting.

VOTING PROCEDURES
During the first week of July all current members for whom the PDGA has an email address on file will receive an email from vote-now.com with their PDGA online election instructions including their individual ballot passcode. All members whose email bounces back or who do not have an email address on file, will be mailed a postcard by vote-now.com with their on-line ballot instructions and passcode. On or about July 20, all members with valid emails who have not yet voted will be sent a voting reminder. Those members who do not have any access to a computer or internet capability will also be able to contact the PDGA office and request a mailed paper ballot. Provided this request is received by the PDGA no later than July 17, a ballot will be mailed to the member.

PDGA BOARD OF DIRECTORS
A Board of Directors is a requirement for non-profit status and is mandated by the PDGA By-laws. The PDGA Board is comprised of 7 elected members each holding two-year terms. Every year, half - in the PDGA's case 3 or 4 - of the Board positions are up for election. In addition to semi-annual summit meetings, the Board and staff conduct monthly teleconference calls and ongoing communication to accomplish required business.
Some of the Board's main activities include: setting PDGA policies; hiring and supervision of an Executive Director responsible for headquarters, staff, and ongoing operations; financial management including annual budget; identification of responsible future Board members; and representing the membership's visions for the future of the sport and the association.
 
Prospective Board members should have some of the following mix of skills and qualifications:

- Professional experience, involving management, marketing, financial, strategic planning, entrepreneurship, and/or the non-profit sector.
- Communication skills, in representing PDGA, and in corresponding with members, including access to email
- A passion for disc golf
- Familiarity with and commitment to PDGA
In accordance with the organizational by-laws, three at-large Board member positions will be determined in this year's election. The three candidates who obtain the most votes will secure office. Terms will be September 1, 2010 - August 31, 2012. At their first meeting, the new Board of Directors will elect the president and other officers from among the seven Board members.
2010 PDGA BOARD CANDIDATES

The following PDGA members submitted their candidacy for the PDGA Board of Directors prior to published deadline and their names will appear on the ballot:
Avery Jenkins

Cale Leiviska

Jack Lowe

Dave Nesbitt

Theo Pozzy

Michael Purkis
Board candidate statements and bio information
STATE AND PROVINCE COORDINATORS
The State and Provincial Coordinators represent more than 50 key PDGA volunteer positions. Each year 50% of US State and Canadian Province Coordinators are elected. Each member's on-line ballot will only display the Coordinator race for their home state or province. If your state or province is not included in the list below, it will be on the election ballot next year.
Here is the list of responsibilities for the SC position:
- Represent the PDGA in a positive light to members, clubs, agencies, and communities in their state or province.
- Work with Tournament Directors and clubs within their state or province and in adjoining areas to schedule PDGA Tour and other disc golf events. Serve as state/provincial liaison to the PDGA Tour Manager, in setting the Tour schedule and in addressing and resolving Tour event issues.
- Collect information, either personally or by delegating to individuals or clubs, for the PDGA Course Directory and the Course Evaluation system.
- Promote PDGA memberships, and PDGA programs such as the Affiliate Clubs program, tournament sanctioning, Disc Golf Foundation, and EDGE to the members and potential members in their state or province.
- Provide feedback on the annual Tour Standards to the PDGA Tour Manager
- Coordinate state qualification for events such as the USDGC, USADGC, and other qualified-entry tournaments;
- Vote for and recommend candidates for select annual PDGA Awards
- Other duties as determined by the SCs, PDGA Board and staff

2010 STATE/PROVINCE CANDIDATES
The following PDGA members submitted their candidacy for a state or provincial coordinators position prior to published deadline and their names will appear on the ballot:
Alaska - Edan Badajos

Arizona - Dan Ginnelly

British Columbia -

California (south) - Suzett Simons

Connecticut - no candidates

Florida - Jack Hicks, Bryan Moore

Hawaii - Steve Welck

Illinois - Brett Comincioli

Iowa - Justin McCluen, Tim Miller

Kentucky -  Josh Dobelstein

Maine - Josh Connell

Maryland - no candidate

Massachusetts - Marcy Borelli

Michigan - Todd White

Mississippi - Shane Seal

Montana - Brian Bjortomt

Nevada - no candidates

New Hampshire - Rob Feeney

New Jersey - Bob Graham

New York - no candidates

North Dakota - no candidates

Oklahoma - Michael Treat

Oregon - Dion Arlyn, Rebecca Duffy

Rhode Island - no candidates

South Carolina - Harold Duvall

Tennessee - James Haines

Utah - no candidates

Virginia - Bob Cannon

West Virginia - Joshua Smith

Wyoming - no candidates
State/Province coordinator statements

PLEASE VOTE!
When you receive your ballot in July, please take a few minutes of your time to complete and submit your ballot. In doing so not only are you fulfilling one of your basic rights and responsibilities as a PDGA member, but you are also demonstrating that the work performed by these core volunteers is important and worthwhile, both for you personally, and for the PDGA and disc golf as a whole.
Thanks very much for participating in the 2010 PDGA Elections!
---
---