Stan McDaniel - 2008 Microtel Disc Golfer of the Year
Stan McDaniel - 2008 Microtel Disc Golfer of the Year
Friday, October 17, 2008 - 03:48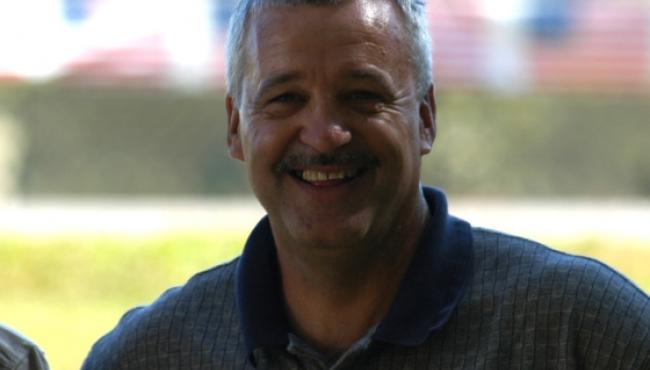 The 2008 Microtel Disc Golfer of Distinction Awards celebrated not only disc golf, but the countless PDGA members who keep our sport going and growing. The mission of this program is to celebrate the spirit of disc golf, which is a spirit of community, friendship, environmental stewardship, personal independence, and recreation.
The award was NOT designed to celebrate those that shoot the lowest scores, but those that give to the sport and best capture the spirit of disc golf. By recognizing the people who do so much for disc golf and the PDGA, the Microtel Disc Golfer of Distinction Awards program has provided long overdue recognition for those in our disc community who's dedication has long warranted it.The monthly Microtel Disc Golfer of Distinction Award winners in 2008 were John Minicuci, Stan McDaniel, Mike Norris, Larry Kruse, Ernie Small, Doug Opiela, Paul Jay, Chris Mayone, Sam Nicholson and Bear the disc diving wonder dog.
The monthly winners were presented with a frameable certificate, a check or PDGA store prize voucher in the amount of $100, and their names and nominations were listed on the Microtel page at PDGA.com this year. At the United States Disc Golf Championships in October, Stan McDaniel was selected from this distinguished group and named the Microtel Disc Golfer of the Year Award winner and presented with a check for $1,000 and a plaque to honor his dedication to the sport.
---
Stan was nominated by Andrew Swistak, who wrote the following:
Thanks in a large part to tireless efforts of local Hall of Famer, Stan McDaniel, Charlotte, North Carolina has become a true Mecca for disc golf. In particular, his course designs at Hornet's Nest and Renaissance Parks define the local scene along with his work in designing numerous other courses in the area. The blood, sweat, and tears shed at Renaissance alone, in initially designing and installing the course, could define a lifetime of disc golf service for most not to mention the countless hours since with upkeep.Stan has also been a major resource for cultivating young up and coming disc golfers as well. He has helped mold their game in the same skilled, almost artistic manner as he designs his courses.
Calling Stan McDaniel a disc golfer of distinction only seems to start to recognize a man who has dedicated his life to the sport.
---
On behalf of the PDGA and Microtel Inns and Suites, congratulations to Stan McDaniel on his selection as the 2008 Microtel Disc Golfer of the Year!