Wii: Disc Golf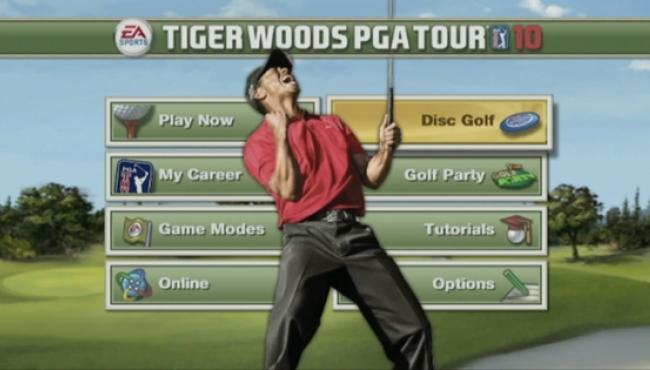 Tiger plays disc golf? Wii!
Well, we have a pretty good chance of him giving it a shot. Today marks the release of the Tiger Woods PGA Tour 10 for the Wii entertainment system. Disc golf is featured as a game option. Watch the trailer. 
Autonomous Productions is working in partnership with the PDGA to create PDGA Disc Golf to be released later this year. The development of the game was temporarily put on hold last year while a new controller was developed which will allow the player to "release" the disc with angle and spin, giving the game a more realistic feel. Additionally, you will be able to choose from real disc golf courses to play. This is yet another step closer to achieving global recognition for our sport.
In short, if you haven't purchased a Wii entertainment system, what are you waiting for? Disc golf 24 hours a day! Priceless.