USWDGC Registration Is Officially Open!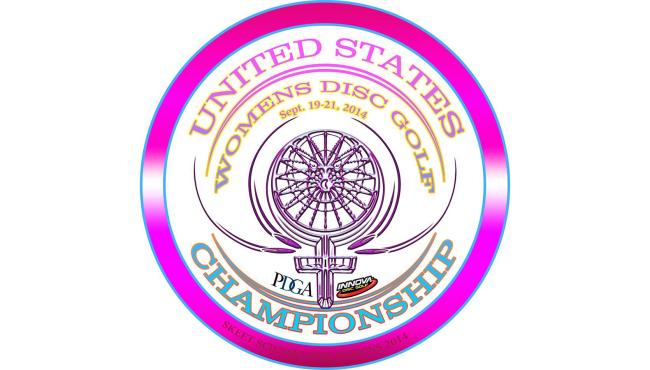 Registration is officially open for the 2014 United States Women's Disc Golf Championship! This year the tournament will be held at the International Disc Golf Center in Appling, GA and it's once again expected to be the biggest turnout the event has ever seen. Regardless of age, gender, or skill level, the three courses at the IDGC that the women will be taking on between September 19th and September 21st can only be described as world class and intensely difficult. 
The USWDGC was held for its first three years in Rock Hill, SC at Winthrop University, now the standard home of the USDGC as well. In those first three years, a combined total of 81 women competed in the event, with 21 of those at the inaugural event. For the six years that followed, the city of Peoria, IL took the reigns as host with disc golf volunteer legends, Mom and Old Man Wallis, as the tournament directors. The registration numbers gradually increased each year, with 78 being the peak number of women registered during the Peoria era, in 2006. Starting in 2008, the USWDGC adopted a bidding process in which cities and host clubs compete for hosting the tournament, with a new host having won the bidding war each year since. We're more than happy to announce that the tournament returns to the hands of Mom and Old Man Wallis for 2014, who'll be traveling down to the International Disc Golf Center for their duties as co-tournment directors.
In 2013, the number of women registered finally broke triple digits as 105 women took on the courses of Portland, OR, home to the upcoming 2014 PDGA Professional Disc Golf World Championships. Sarah Hokom (#34563), Catrina Allen (#44184), and PDGA Women's Committee Chairperson Val Jenkins (#17495) took home first, second, and third place, respectively. We expect to see many of the same faces, and lots of new ones, at the International Disc Golf Center for the 2014 USWDGC. As the sport continues to grow in general, so does the number competitors, both men and women alike. We hope to set another registration record this year and we look forward to seeing the action right outside our back doors!
More information about the USWDGC can be found on our official 2014 United States Women's Disc Golf Championship page, or find and like them on the USWDGC Facebook page for more updates. If you have any questions, feel free to contact the co-tournament directors, Mom and Old Man Wallis!