USDGC Qualifiers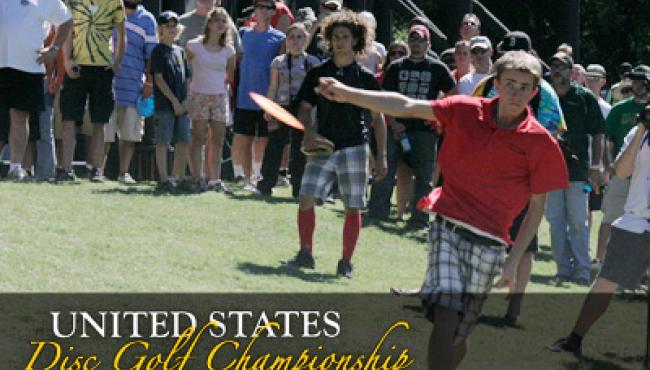 The 2011 USDGC Welcomes its First 10. Will you be next?

For those of you who have dreamed about playing in the United States Disc Golf Championship in Rock Hill, S.C., but never thought it was possible – 2011 is your year. With a new handicap-based scoring system that opens up the field to more skill levels, you don't have to be Ken Climo to play the tournament that's often regarded as the game's best. All you have to do is just play your best disc golf.

Ten disc golfers ranging from an 873 player rating to 993 already punched their tickets after playing The Championship's first qualifier, The Piney Woods Pro-Am on Dec. 11-12.

On top of the Disc Golf United handicapped scoring system was a shocked Charles Chung, an 873-rated advanced grandmaster, who earned a total of 390 points, six points better than runner-up Doug Garner. Chung, who was the only qualifier to shoot better than his projected score for all four rounds, proved that virtually anyone who consistently plays better than their player rating has a chance at attending The Championship. Others earning an invite include: Doug Garner (384 points), Jeremy Bird Grange (380 points), Rusty Glazner (371 points), Jeremy Lockwood (368 points), Christopher Farnham (356 points), Timmy Dorsey (349 points), Chrystom Stout (348 points), John Hatcher (348 points), and Andrew Machinski (342 points). The USDGC's handicap-based scoring was conducted separately from the Piney Woods Pro-Am stroke play results, which was won by Farnham in the pro open division.

Before the tournament, each disc golfer playing the same course layout as the pro division was given a projected score for each round, which was based on his or her PDGA player rating combined with the course's layout. Points are awarded to each player depending on how their performance fares against the rest of the field. Though Chung, 57, did not win his division for the actual tournament (he lost by 4 strokes), the steady play by the Coweta, Okla. resident and the other nine qualifiers for four rounds was what it took for a USDGC invite.

Tournament director Jerry Power thought the USDGC qualifying component went over well during the 7th annual charity tournament. He noticed more interest in qualifying than last year with many of the players keeping close tabs of their qualification progress during the tournament. "Some said they were finally getting able to play the event that they thought they would never see," Power said.

With 115 players in the qualifying hunt, more had a chance at the coveted invite. The results confirmed that - with a mix of players set for Winthrop Gold including two open players, five advanced, two advanced masters, and one advanced grandmaster. Chung, who is a tax consultant, said he is definitely attending The Championship, and that he's going to play to win. "It's in the realm of possibility because of the handicap," Chung said.

With a goal of becoming a pro grandmaster, Chung said he's more committed to his disc golf game as of late and he hopes to get even better by attending as many A-tier tournaments as possible this next year. He's even set up putting practice one hour a day after work in his living room. "I've got some high standards and I'm willing to work and we'll see where the chips fall," said Chung, who has been playing for two and a half years.

In past years, the USDGC was largely reserved for disc golf's elite players. Though many of the game's best are still expected to attend, now's your chance to play alongside them for a chance to be the United States Disc Golf Champion. Charles Chung will be there. Will you?

Stay tuned to USDGC.com for the locations of the next qualifiers.