"Steady" Ed Masters Cup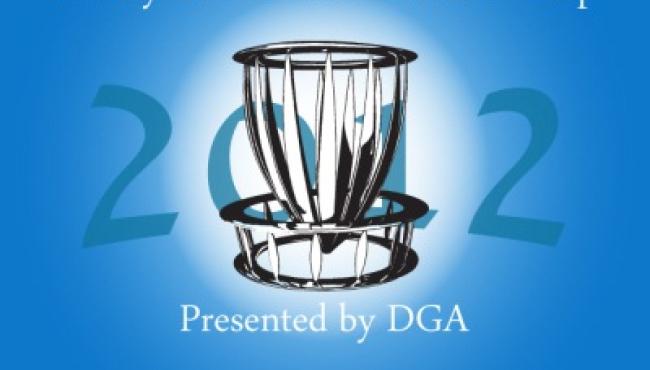 27th Annual "Steady" Ed Memorial Masters Cup (Pro/Am)
Presented by DGA

PRO Weekend – May 18-20
AM Weekend – May 4-6
Registration for the 27th Annual "Steady" Ed Memorial Masters Cup, presented by DGA, is here. This year the Pro weekend (May 18-20) returns to status as a PDGA National Tour Elite Series event, and the Am weekend (May 4-6) returns to its PDGA A-Tier status. The event will be held solely at DeLaveaga Disc Golf Course in Santa Cruz, CA.  The format for both weekends will be one round per day with tee times.


Registration can be made online at PDGA.com. New for 2012, the Pro weekend registration (http://www.pdgasignup.com/Qstore/Qstore.cgi?CMD=011&PROD=1327995091) will be done by player rating. Starting Feb 1st, registration opened for all FPO and 1000+ rated MPO players. The next tier opens on Feb 15th and will be for all 970+ rated players, regardless of division. The last tier opens on March 1st to all players. The Am weekend registration (http://www.pdgasignup.com/Qstore/Qstore.cgi?CMD=011&PROD=1327991860) opened on Feb 1st for all players in all divisions. See you at the "Top of the World".


Registration Dates
Open Divisions
February 1 – Registration open to all FPO and 1000+ rated MPO
February 15 – Registration open to all 970+ rated (ALL Divisions)
March 1 – Open Registration (All players)

Amateur Divisions

February 1 – Registration open to ALL divisions

DeLaveaga Disc Golf Course
DeLaveaga Disc Golf Course offers a wide variety of challenges including tight fairways, fast greens, elevation changes and canyons.  The incredible view of the Monterey Bay from Hole 27 tee is legendary. For hole descriptions and photos, please visit www.delaveagadiscgolf.com.


Santa Cruz, California
Santa Cruz is rated the second best city in the United States for recreation. There is plenty to see and do when you're not on the course.  There are miles of beaches, redwood groves and points of historical interest.  You can take a ride at the Santa Cruz Beach Boardwalk amusement park (right on the beach!), listen to live music at one of our many venues or go shopping on the vibrant Pacific Garden Mall. Santa Cruz is the place to be!!