Snow Visits the IDGC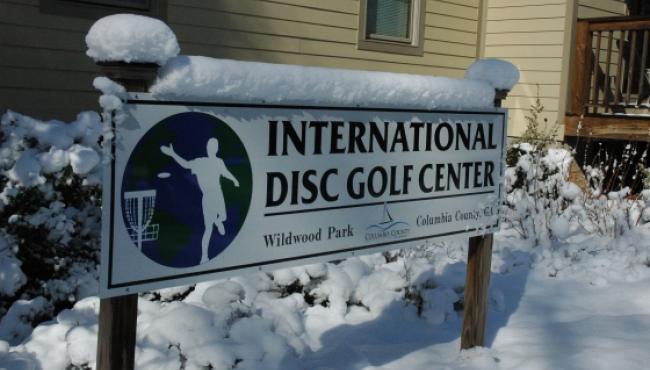 There have been many visitors to the International Disc Golf Center, but never in the form of a snowflake.
5-7 inches were recorded on the grounds of the IDGC this morning, February 13, 2010. The last snowfall of this magnitude for the area was in 1973 and before that, it was 1950. Needless to say, "snow" is a seldom spoken word in this neck of the woods. The facility was breathtaking! With the sun peeking through the clouds, it was only a matter of hours before this blanket of snow would exist only in memory.
Please enjoy these photos. So peaceful…