Second Annual RMWDGC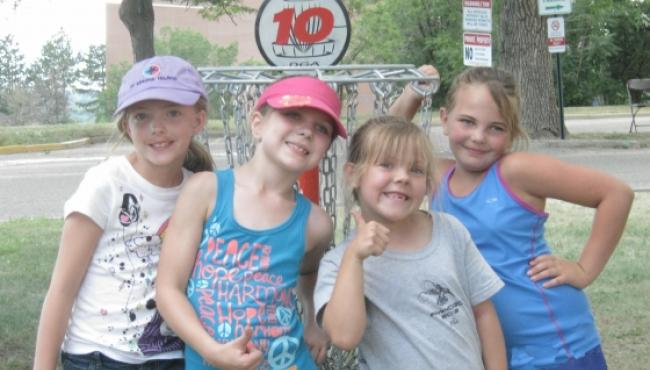 Ninety-three ladies participated in the Second Annual Rocky Mountain Women's Disc Golf Championships (RMWDGC) on June 30th at the private Colorado Heights University Disc Golf Course in Denver, Colorado.  Players from Colorado, Arizona, New Mexico, and Texas competed for trophies in eight divisions.  
In the Open Division, coming off of her victory at the Minnesota Majestic, Catrina Allen won first place. Paige Bjerkaas finished second and Kristara Lee finished third. Former World Champion Peggy Berry edged out another former World Champion, Kathy Hardyman in the Master's Division.  Anna MacLeay won advanced, Kari Krauss won intermediate, and Sarah Winfrey won the recreation division beating the other 38 women in her packed division.  Some real excitement was found in the Juniors Under 13 division where Kona Panis won and in the Juniors Under 10 division where Meci Klein took first place. This Mile High Disc Golf Club Event was a huge success as it grew from 59 competitors last year to the 93 that played this year! Women's Disc Golf is on the move!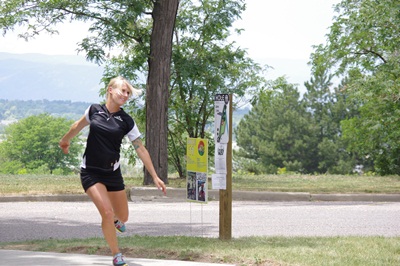 The players enjoyed a fabulous player's package and great prizes made possible by the incredible sponsorship of disc golf companies FADE Gear, Phenix Disc Sports, FlyGreen, Disc-Diva, Dynamic Discs, Communitydiscs.com, ClashDVD, DiscDiver, Discraft, Keen, Spinners on the Green, the WrightLife, Discs Unlimited, NutSac Disc Bags, Innova, and Vibram.  Close to 30 other sponsors helped make this event special.
An additional $2,900.00 was raised for the event by the 116 caddies who paid $25.00 each to volunteer!
Thanks to all that made the tournament what it was…keep an eye out for information on the 3rd Annual RMWDGC soon!
Photos and Credits:
RMWDGC Catrina Allen: (photographer: Yoshiki Sakashita)
RMWDGC JR Under 10: (photographer: Eric Basey)
Written by Doug Bjerkaas #14902