The Road from Perdition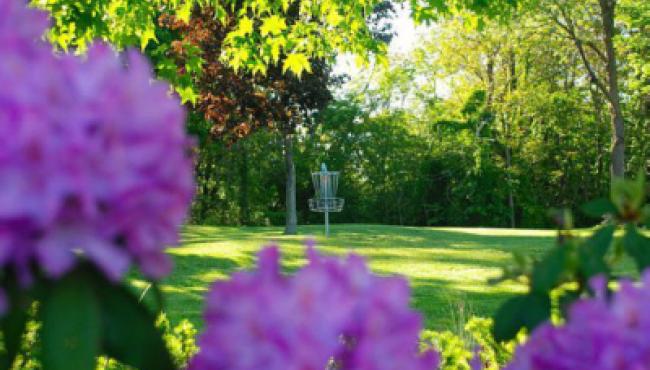 How Disc Golf provided lightness and made a difference in the lives of Afghan children
by Kira Coopersmith and Dan Doyle, Co- Founders of DisCovery A Recreational Gateway to Wellness
---
Have you ever watched an idea formulate in multiple places all at once.  Have you seen it grow and flow through the people credited with it as if it had a life of it's own?
In March of 2008, 15 years of listening to my friend Dan Doyle sing the Disc Golf gospel finally struck a chord in me. I work in health services related field.  Part of my mission in life is to help sedentary people become inspired to be active and take responsibility for their own well being.
My friend Dan was returning from a recreational convention in PA on behalf of Innova.  Almost immediately we were brainstorming and creating and it turned out that while I was thinking about Disc Golf as a Therapeutic tool. Dan had met individuals from the PA Therapeutic Recreation Association at his recreational conference and they were already formulating the very same idea. It was then that DisCovery- A Recreational Gateway to Wellness was born www.discoverydiscgolf.com
In our brief journey we have been honored with a PDGA innovation grant- which has helped us to spread the gospel to this new audience. We are speaking with nursing homes, VA's, Wounded Warriors, Schools, Civic Organizations, Church and Library groups and teaching clinics with a fresh angle of getting healthy. We are convinced that we are on to something very big here.
But by far our greatest achievement in our short time working on this project had been our relationship with Trust In Education. If you have ever met Dan Doyle you know that he is thoughtful and pensive. These qualities make his work extraordinary and his desire to do the right thing a priority for him.  One morning several months ago Dan sent me an email. He'd just read that famous celebrities had made a large monetary donation to a charity in Afghanistan. Dan hoped that one day we could make such a difference. Once again the forces of the universe were conspiring to help us create- this time perhaps hope from despair. Coincidently I had just finished reading A Thousand Splendid Suns by Khalid Housseni who also authored Kite Runner. Upon reading Dan's email I went to Khalid's web site and sent him an email of my own explaining that my friend wanted to make a difference and I felt we could. Khalid's wife put us immediately in touch with Budd McKenzie of Trust in Education www.trustineducation.org, a grass roots charitable organization building and funding schools outside Kabul Afghanistan. Soon we learned that one of the most important elements to education, recreation was missing for these children. Recreational facilities in the region have been difficult to fund and the topography has presented multiple challenges- but Disc Golf fit the bill perfectly. Trust In Education believes truly that adding the element of fun to the lives of these children is a difference making endeavor, and so do we.
With the help of Innova, and the PDGA Innovation Grant program we are proud to report that discs, and DisCatchers have arrived in Afghanistan and are being set up school children in the region. One small step for Disc one large step for mankind.
Our hope is that one day we can visit the schools in Afghanistan and help to teach the game. For now we'd like to produce an appropriate video disc golf clinic for both boys and girls-but cultural differences have presented a bit of a challenge in that department. If you'd like to learn more you can contact Dan Doyle or Kira Coopersmith at www.discoverydiscgolf.com and visit www.trustineducation.org and read Three Cups of Tea by Greg Mortonson and David Olivier Relin.