The EVO Basket 1.0 made by new Estonian manufacturer DG Evolution OÜ was PDGA Approved on 5-14-2013.
"EVO Basket 1.0 has 12 inner and 12 outer chains, galvanized basket and galvanized+powder coated deflection assembly. Both permanent and mobile versions of the basket are available. The EVO Basket 1.0 is now in production and available for purchase." - DG Evolution OÜ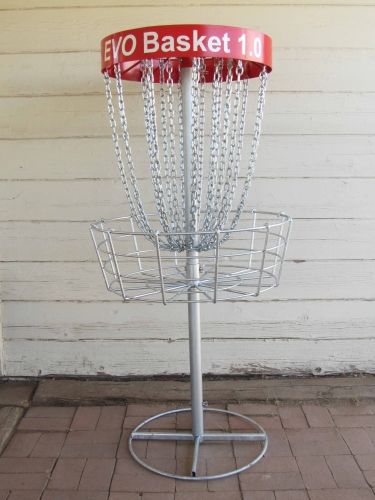 DG Evolution OÜ is the first producer of PDGA Approved targets in Estonia. About 10 years ago, disc golf was introduced. Today there are already close to 20 disc golf parks for a population of 1.4 million and the number is growing. Martin Rotmeister was the first Estonian player to participate in the Memorial Championship. Estonian Rene Mengel was the first to post a round rated over 1000. The EuroTour visits Estonia for the first time this June. Estonia welcomes all disc golfers to come and discover their country.
PDGA Announcements
updated

21 hours ago

updated

22 hours ago

updated

23 hours ago

updated

2 days ago

updated

1 day ago