US Masters Day Two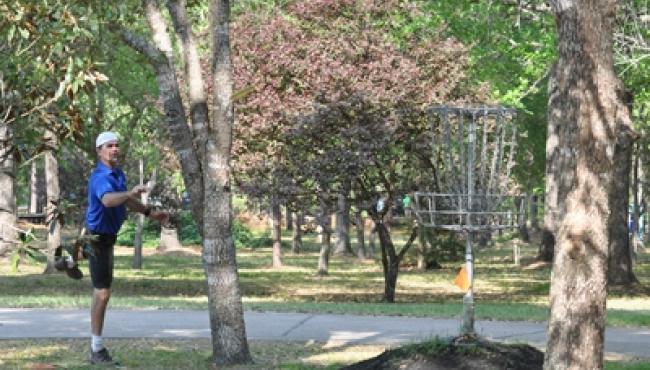 It was another hot and windy day at the Tim Selinske US Masters but competitors appeared to be enjoying the golf and the competition.  In addition to another 27 holes at the ShawShank course players were also treated to a meal featuring beef stew and live music.

Barry Schultz continued his domination over the Pro Masters field shooting an amazing 13 under par and a 1073 rated round. Barry now holds an 11-throw lead over Phil Arthur and will be difficult to beat tomorrow.

After two rounds of 27 holes, there are many divisions where the leaders have built up a substantial lead. In the Grandmasters division David Greenwell gained back a throw over Gregg Hosfeld but still trails by six. One of the divisions worth extra attention is the Advanced Masters division where Arkansas' Heath Whitley has thrown back-to-back 1000 rated rounds.  We don't know if Heath is planning on playing in this year's Am Worlds in Rochester but he would be one of the favorites if he decides to attend. Please see the links below for full results from all divisions.

Keep checking PDGA.com for the latest and greatest from the Tim Selinske US Masters. We will be doing live scoring from the lead cards of the Masters division tomorrow which starts at 1:54pm Central.
Links
Leaderboard
Photo Galleries
Event Information Page at PDGA.com