Keeping it Close
Friday was moving day at the European Championships in Geneva, Switzerland and no one made a bigger move than the 2010 World and European Junior Champion, Finland's Seppo Paju #36744. His course record 14 down 51, unofficially rated at 1066, vaulted him from 7th to 2nd, two back of tournament leader Simon Lizotte #8332. At 3 off the pace, northern Finland's Juha Parviainen #30858 is the only other Open player who still has a realistic chance of winning, as the trio of shooters tied for 4th trail Simon by 7, Seppo by 5 and Juho by 4, with only 18 holes to play.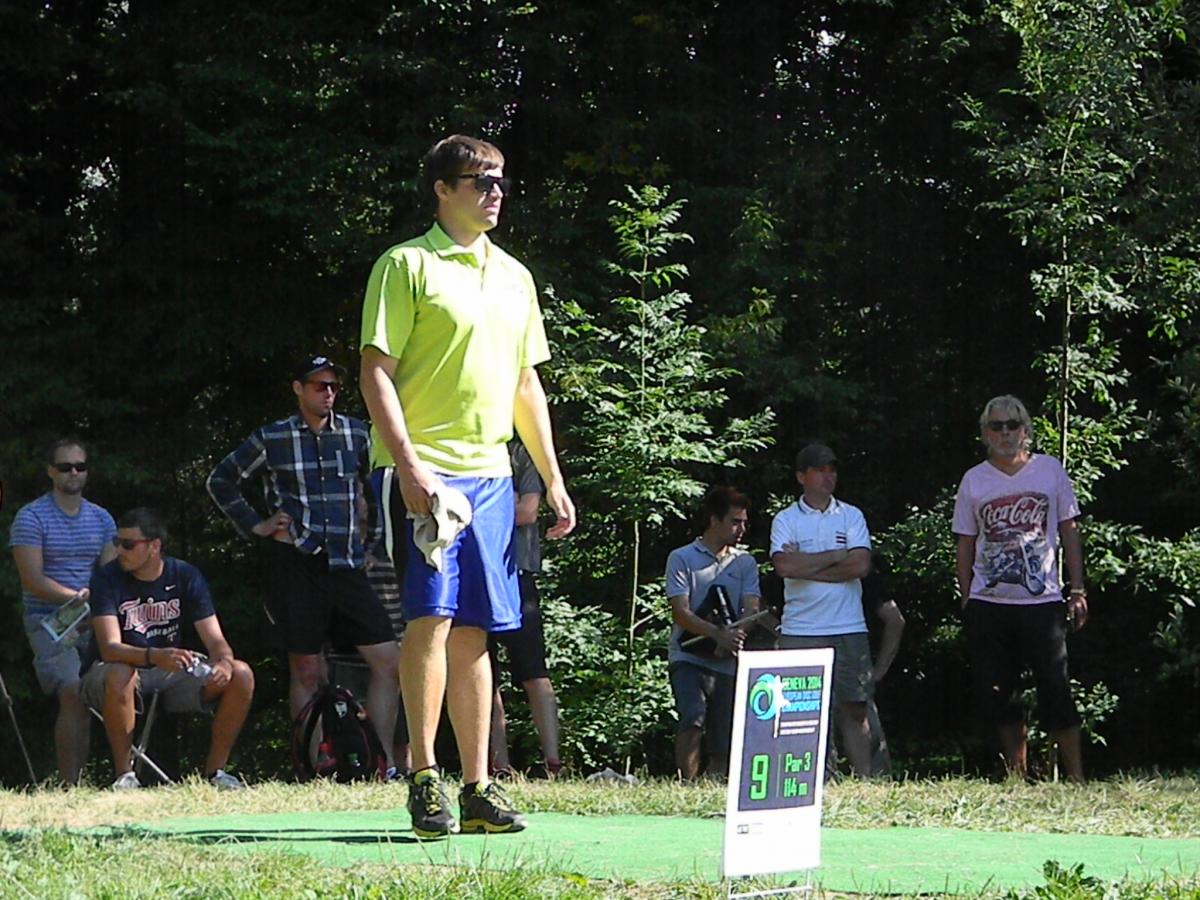 Also movin' on up was German Junior Marvin Tetzel #53117 whose cool 53 (-12) saw him leap from 5th into a 1 throw lead over Finland's Niko Rättyä #52488. In fact the only division where the top players are separated by a significant margin is MPG where Spain's greatest Frisbee™ player ever, Carlos Rio #16108 has Finland's Kari Vesala #28830 by 6.
It's anyone's guess who'll be crowned European Champ in Open Women, Senior Grandmasters and Masters. 3 ladies share 1st entering the final round – Finland's Jenni Eskilinen #57526, Sweden's Camilla Jernberg #35774 and Swiss Miss Natalie Holloköi #40800, as do 3 Senior Grandmasters – Suomi's Markku Tohni #8567, Schweizer Benji Schneider #5115, and UK's Charlie Mead #1980. Last but not least, 2 Swedes and a Finn will battle for the MPM title where Peter Bygde #8558 leads Christer Köhler #4591 and cell phone throwing world record holder Ville Piippo #27555 by 3.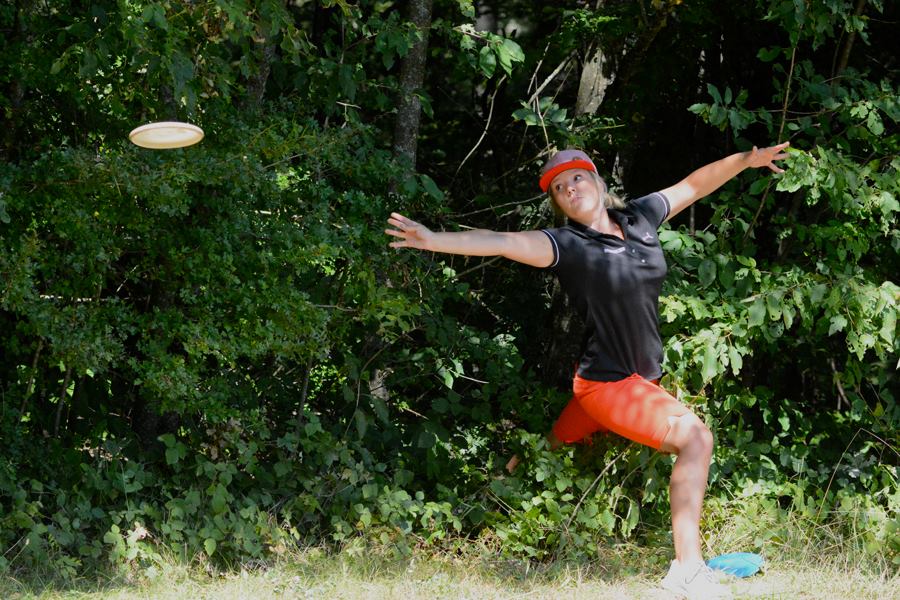 Stay tuned to the ECs website today where starting at 14:50 hrs CEST (8:50 AM EDT) you'll find live scoring for the top groups in Masters, Open Women, and Open.
Cheers and good luck to the top dogs as they vie to be crowned 2014 European Champions.
Photo Credit: Urs Handte #3293 and PDGA Media
posted 3 days ago

posted 4 days ago

posted 5 days ago

posted 6 days ago

posted 1 week ago