Glory Days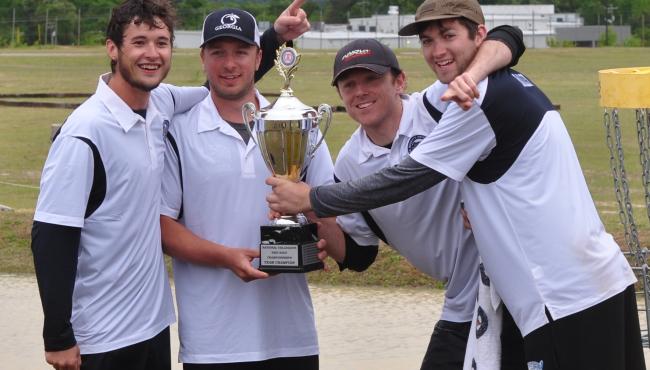 The National Collegiate Disc Golf Championship wrapped up today in grand fashion. As the winds continued to howl, the players went out on to the battlefield ready for a fight. With a Women's Individual Final to be determined and the Team Championships in all four divisions yet to be settled, a long day of golf was ahead of the pack. The intensity of the Championship had settled in.
In the end, Allison Carlton of North Texas took home the Women's Individual title, while Humboldt State was declared the National Champions, winning by an astounding 109 throws. In the Mens division, Georgia Regents University-Augusta came from behind after a hot round in the morning and an impressive showing in the Finals to bring home the title.
Check for a full wrap up, and for a complete listing of scores, click here. For photos of today's action, find the pdgatour Flickr page. And a big thanks to Disc Golf Planet TV for live coverage of all the action. Congrats to our newest Collegiate Champs!