Glass Blown Open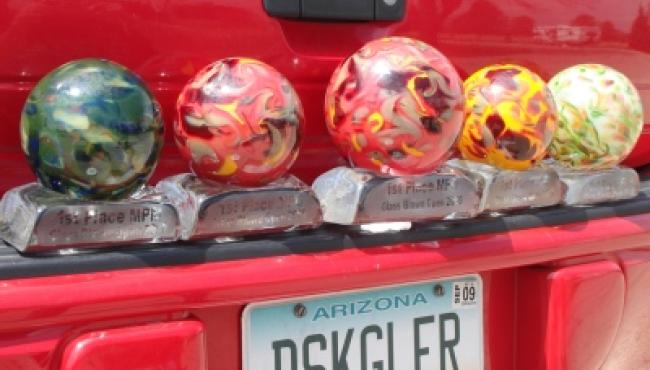 In its seventh year as the Glass Blown Open and the third year as a Super Tour, the Glass Blown Open has grown in to the event that Dynamic Discs and the Emporia Disc Golf Club had always dreamed about.
Emporia, Kansas and the Jones Park Disc Golf Courses have always been home to one of the best events in Kansas. This year will leave no doubt that it is the best PDGA event in Kansas. With players traveling from 20 different states, this is going to be an event to remember.
Two time champion and current Players Cup Champion, Eric McCabe and the defending champion Dave Hemmeline will both be in attendance. The Glass Blown Open will also have the most 1000 rated players (16 total) for a Kansas PDGA event. Other noteable players in attendance include two time World Champion Nate Doss, 2009 Memorial Champion Nikko Locastro, and Rookie of the Year candidate Paul McBeth.
The SuperNiceGuys Alternate Shot Showcase Final Nine will be pairing the top four players at the tournament with four lucky raffle winners and is always a hit. Look for some of the bigger names in disc golf to qualify for the finals but don't expect the top regional pros to simply give them a spot.
Dynamic Discs is very excited for the opportunity to host such a great event. Check back for results which will be updated after each round, live scoring, and photos from the event.
Links