Game On!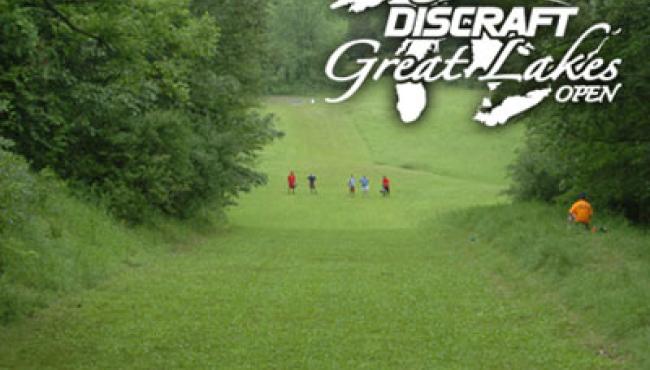 It has been a few weeks since the PDGA National Tour was in action. After Ricky Wysocki's win at the Hall of Fame Classic, many of the top pros traveled overseas for a trip around Europe, and after hitting the EuroTour, they return home for the 2013 Discraft Great Lakes Open.  A huge field of the world's greatest players will converge on the world-famous Toboggan course in Milford, Michigan to test their skills and compete in the tournament, earning points in the National Tour Elite Series Drive to the Championship.  Tournament director John Minicuci, with the support of the title sponsor, Discraft, and an amazing staff, is confident that the courses, clubs, and venues utilized during the Great Lakes Open are the perfect representation of Michigan disc golf. 
The Toboggan Championship disc golf course in Milford, MI has a reputation that has grown to legendary status.  It's one of the highest-rated jewels in the sport, but part of its appeal is its relative rarity; Toboggan is only in the ground for a brief window each year for the United States Amateur Disc Golf Championship (June 7-9), and now for the first time since 2007, the pros will enjoy it as part of the 2013 Discraft Great Lakes Open National Tour Event.
The course was originally designed by Discraft founder Jim Kenner as a temporary -- but phenomenal -- course for the 2000 Pro/Am World Championships.  Once players got a taste, they clearly wanted more.  Unfortunately for players, Toboggan is set up on an actual, functioning toboggan and sledding area within the park and Discraft has been unable to convince park officials to allow for permanent basket and tee pad placements on the site.
Kensington Metro Park officials are thankfully willing to allow the course to be installed for two or three weeks each spring, and much like a fine seasonal beer, the fans flock to it when it becomes available.
At 8824 feet, the par 62 tournament layout has conceded official record scores of 52, but sometimes a round close to par can feel like success.  Last year's winner was Michigander Jon Perry, beating out some of the game's best to bring home the top prize. With the top shooters arriving there this weekend for the first time in six years, a new low score may be lurking, and a new champion may be crowned.  Game on.