Success in Cedar Rapids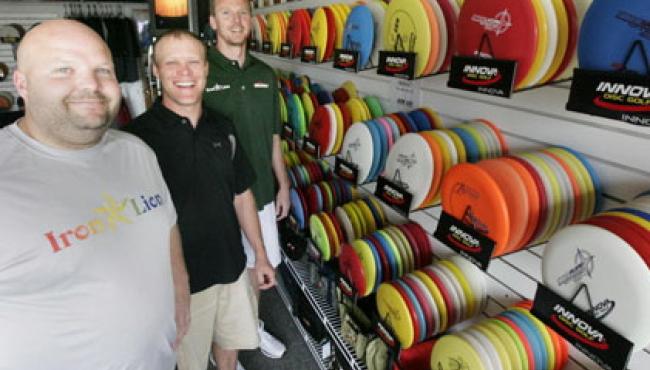 Titan Disc Golf demonstrates how they built and leveraged local relationships and partnerships in creating a new PDGA SuperTour Event in Cedar Rapids, Iowa.
In 2011, Mary Lee Malmberg of the Cedar Rapids Conventions, Sports and Tourism Bureau attended the U.S. Sports Congress, where she met and spoke with PDGA Executive Director, Brian Graham. The U.S. Sports Congress is one of a handful of sports conferences that the PDGA attends each year to introduce and promote the disc golf to the sports tourism industry. Through her conversations with the PDGA, Ms. Malmberg became very interested in bringing a large and prestigious disc golf tournament to Cedar Rapids, Iowa and so an event development process that has occurred many times before began.
Ms. Malmberg was introduced to PDGA Iowa State Coordinator, Justin McCluen as the first step in the process. The state coordinators generally have their fingers on the pulse of the sport in their respective states and are they are best starting point when trying to identify movers and shakers in the sport in different areas of each state. Justin assessed the request and referred Mary Lee to Matt Geers, Kevin Stibal and Adam Olsen of Titan Disc Golf in Cedar Rapids, which lead to a lunch meeting between the group and the Cedar Rapids Sports and Tourism Bureau. A number of follow-up meetings resulted over the next year leading to the development of a solid working relationship between Titan Disc Golf, the Conventions, Sports and Tourism Bureau, and the Cedar Rapids Parks and Recreation Department. Building these types of working relationships is crucial to the success of any event, and helping initiate them has been the main goal of the PDGA in attending the various sports conferences each year.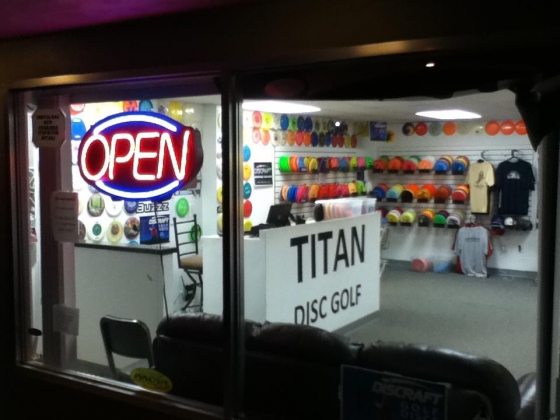 Throughout the planning process, the promoters involved the Cedar Rapids Parks and Recreation Department. They have been on board and very supportive of the ideas and plans. "Parks Director, Daniel Gibbons, was instrumental in the planning of the event and has been great to work with." according to Adam Olsen.
Sponsors are also crucial to a successful event and so the promoters approached local disc golfer, Matt Whitlock, about seeking support from King's Material, a local company specializing in masonry and landscaping products, that has donated material and bricks which were used at Shaver Park to build walls and elevated baskets. Matt spoke with the owner of the company and King's Material graciously agreed to a title sponsorship which includes use of their products, as well as providing trophies for all divisions. Personal relationships with local companies can be a powerful tool when seeking support of a community event.
Two years of building relationships has resulted in the inaugural King's Material Open, a PDGA sanctioned A-Tier event which will be held on June 29-30 at Shaver Park and Jones Park in Cedar Rapids.
Over the past year of planning many others also stepped up with financial support and in-kind donations which the event will raffle off at the player's party at Dublin City. Dublin is in partnership with the Cedar Rapids Conventions, Sports and Tourism Bureau and as a result, agreed to sponsor the event as well. Due to their hard work and success in developing all of these key relationships and partnerships, Titan Disc Golf has been successful in raising over $2000 added cash for the pro divisions, and an additional $750 to be added to the amateur divisions, including a Discraft Chainstar basket to be awarded to the Advanced division winner. An amazing player's pack will be provided for all amateur participants.
In planning for any new disc golf event, there have been challenges and hurdles but fortunately with hard work, dedication and working in close partnership with the recreation department and sports and tourism bureau, they have all been overcome. The event development and planning process has been a lengthy but a great experience and Titan Disc Golf would like to thank those who have donated their time, effort and money in making the King's Material Open a reality. Special thanks go out to Mary Lee Malmberg, Daniel Gibbons, Kings Material, Matt Whitlock, Matt Geers, Kevin Stibal, and Adam Olsen for all of their work in creating a new PDGA sanctioned event for Cedar Rapids. Now it is up to the disc golf community to support the event by attending and representing our sport in the best light possible.