European Open Day 2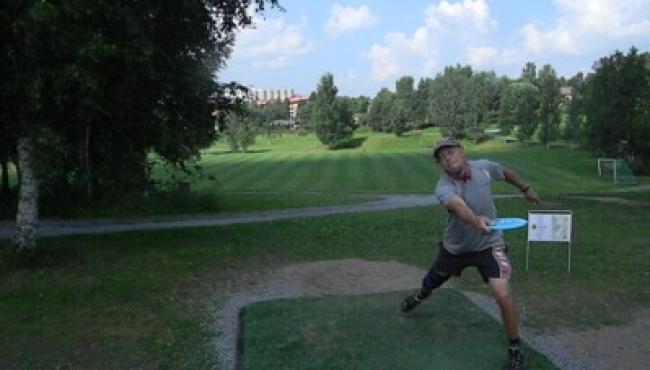 After yesterday's rain, Friday was a hot and sunny mid summer's day at the European Open in Finland. With temps in the mid 80s plus humidity the conditions appeared to favor the Americans more than the Scandinavians, who only experience such heat a few days of the year.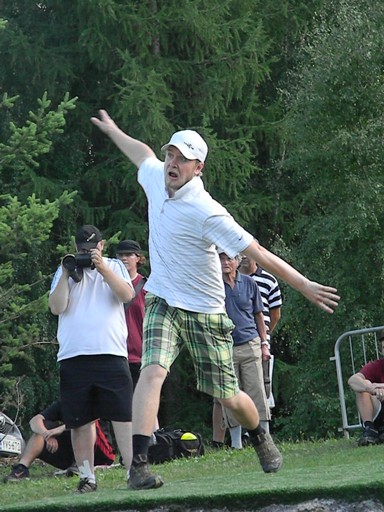 And so it proved. While the Round 1 men's leader, Denmark's KJ Nybo, still holds a spot on the top card, he sits in 4th, 1 back of fellow World Champions Nate Doss and Dave Feldberg. Arizona's Paul "Uli" Ulibarri is now in 1st at 19 down, having backed up his opening round 1073 rated 54 with a 1060 rated nine under 55.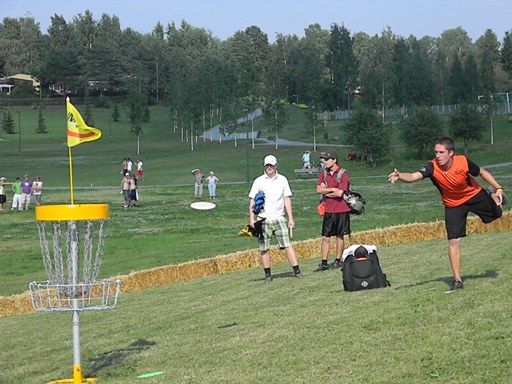 Team Europe Members Simon Lizotte (-14) and Ville Piippo (-13) will play Round 3 on the 2nd card, together with reigning USDGC Champ Will Schusterick (-14) and another former World Champ Avery Jenkins (-10). It seems fair to say that unless Avery, Markus Kallstrom or the 3 other USA Tour-ists all bunched at 10 down make a big move that the event winner will come from the 7 shooters currently 3 or more shots ahead of them.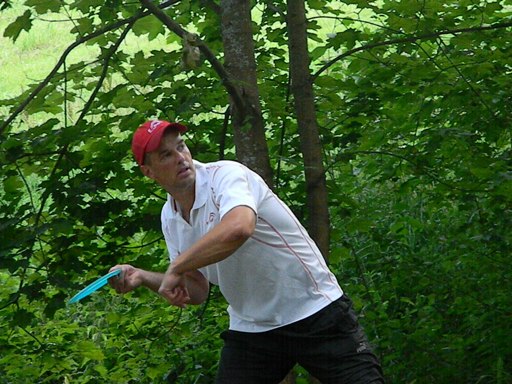 Among the ladies Val Jenkins extended her lead from 2 throws to 5, shooting a 2nd straight 70. Paige Pierce shot the low score among the women so far with a +3 67 to move into a 2nd place tie with Melody King. Finland's Anne Matilainen remains the top Euro in 4th, 1 shot out of 2nd, and 6 behind Val.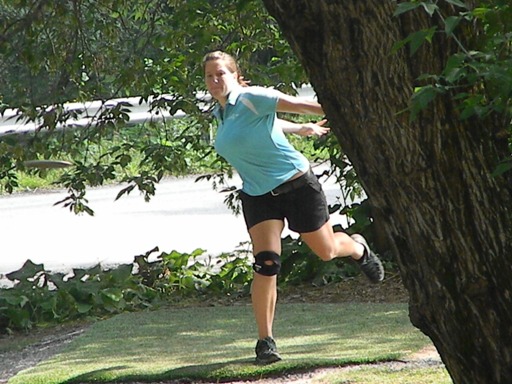 Be sure to tune in to DiscGolfPlanet.TV from now till Sunday for live coverage from the beautiful Nokia Sports Center Course. You'll also find live scoring and tons of info at the event website www.opendiscgolf.com , while the preliminary player ratings, daily stories and photos will be posted at www.pdga.com .