Feel the Rush of the Torrent
The Torrent disc from DGA was PDGA Approved on 3-25-2014. * See note below first photo.
"The Torrent is the new speed 14 distance driver by DGA.  Easily the fastest disc in the DGA lineup, the Torrent, which borrows its name from a fast flowing stream, will amaze and excite with its speed out of your hand.  Advanced throwers will love the added distance this disc will give their game, while pro caliber players will trust its increased glide and fade at the finish.  With added comfort in the hand and distance to your game, the Torrent will secure a spot in your bag." - by DGA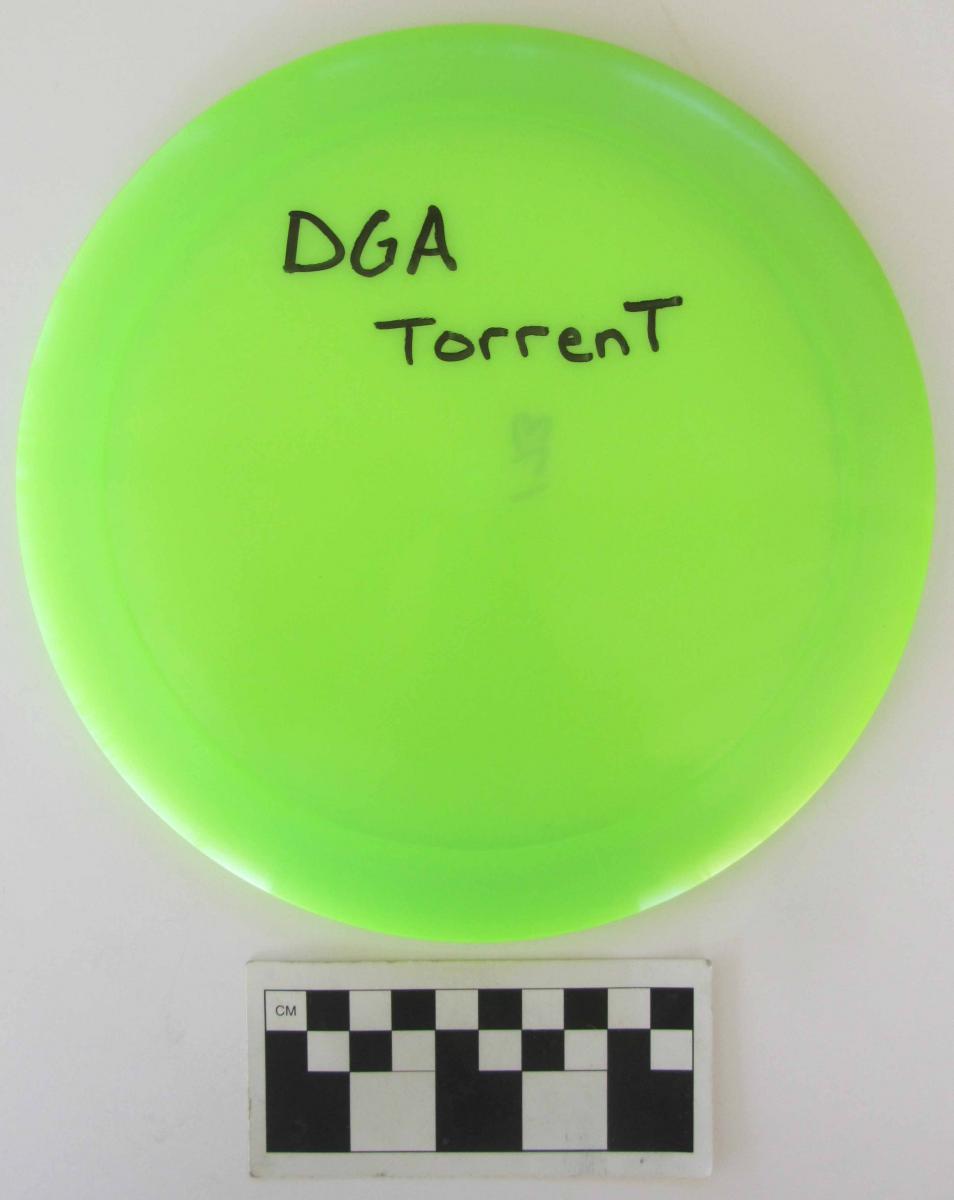 * It is important to note that 50 Torrent Protos (see photo below) were released prior to approval. These discs failed the 1/16-inch radius gauge, so they are not permitted in PDGA events.