2011 USDGC Set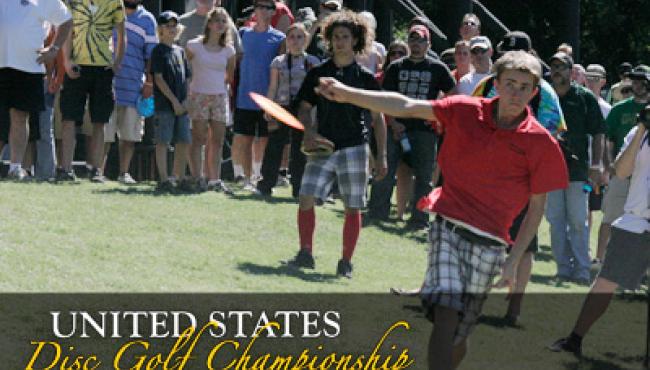 2011 USDGC Dates Set

It's official. The 2011 United States Disc Golf Championship returns to the breathtaking Winthrop Gold Course in Rock Hill, S.C. Oct. 5-8.

This is the same week as in recent years; however next year's Championship will be anything but typical. The Championship will undergo its biggest change since its inception in 1999, when an all-inclusive handicapping system will help determine the field.

As in years prior, regional qualifying events will determine many of the competitors. The core change however, is instead of relying solely on medal play results, performances based on a handicap will decide who gets the coveted invite to Winthrop. Now, players of both genders and more skill levels can compete together.

Before The Championship's first round, all players regardless of their division will be given a projected score based on their PDGA player rating. Each round their performance will be assessed by comparing their actual score with their projected score. The 2011 U.S. Champion will be crowned based on the cumulative performance of all rounds.

The trophy based tournament will not have a cut, so all players will play all four rounds. Tournament organizers say this USDGC will be one to remember and its accessibility should make it one everyone should try to attend.

Regardless of the format change, you can count on Winthrop Gold being ready - dressed in its finest yellow rope. The USDGC team has every intention of delivering the legendary, on-course experience that Winthrop has become famous for.

Since the emphasis in 2011 is on more laid back, fun, and fair competition, the tournament entry fee is being lowered to $100. That is down from $230 which has been the standard for years in Rock Hill.

The Last Chance Qualifier will also be in effect, taking place on Monday, Oct. 3. There will be at least 5 spots up for grabs on that day. The fee for that is expected to drop as well although the amounts have yet to be determined.

The 2012 USDGC will return to its familiar medal play format, with the handicap-based Championship arriving on odd numbered years.

The first chance to gain entry into the 2011 USDGC will be hundreds of miles away from Rock Hill, S.C. at the Piney Woods Pro-Am on December 11-12 in Tyler, Texas where 10 qualifying spots will be up for grabs.