2011 Fly Ink Open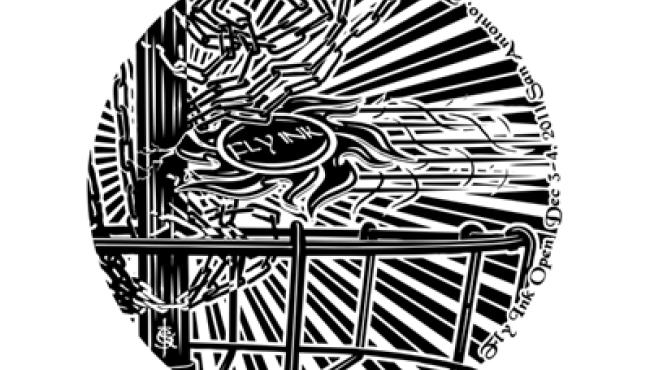 Bradley Williams, the winner of last year's inaugural Fly Ink Open said in his speech, "Thanks for giving us a place to play in December." He understood that premier disc golf events are hard to come by this late in the year. The second annual Fly Ink Open will be held December 3rd and 4th and it is shaping up to surpass the glory that was last year's tournament.

This year, all players will play three rounds on three unique courses. Two rounds at the Live Oak Disc Golf Park and one round at Bryan McClain Park. Several changes have been made to Bryan McClain, including new longer tees with new OB added to many of the holes.  Both Live Oak courses will also play harder than last year with tougher OB rules.

For the pros, this is a PDGA A-Tier with guaranteed $1,500 added cash to the Open divisions for the tourney purse, plus another $1,000 for a post-tournament, 9-hole skins match.
 
For the amateurs, this is a PDGA B-Tier.  Thanks to our amazing series sponsors DiscGolfStation.com and the San Antonio Disc Club, the first 75 amateur players to sign up will get an amazing player's pack. Finish "in the cash" or not, amateurs will walk away from this tournament getting back at least their entry fee in value.

The top four total scores from the blue tee divisions get an automatic entry into a 9-hole skins match. One additional spot will be raffled off, giving anyone the opportunity to luck their way into the skins match. Skins raffle tickets will be $5 each and you can buy as many tickets as you want. The Raffle Skins will be sold all weekend, up to shortly before the skins match begins. The drawing will take place just prior to the skins match.  Total payout for the skins match is $1000! The skins match will be played on a modified 9-hole layout at Live Oak. So, even if you were not able to get into the tournament, there is still incentive to come down and try to buy your way into the match.

The festivities kick off Thursday afternoon with a clinic brought to you by Fly Ink Disc Golf, taught by World Champion and master disc golf instructor, Dave Feldberg. Friday will feature an early mixed doubles exhibition with such notable participants as Paige Pierce, Lisa Fajkus, Eric McCabe, and Garrett Gurthie, with regular doubles to kick off immediately after at 1 pm.

The San Antonio Disc Club encourages you to follow us on Twitter @SA_Disc_Club, #FIO. We will be updating with live scoring and posting short video clips throughout the weekend. So, even if you cannot make it down to South Texas, you can almost feel like you are here by following the action on Twitter. We hope to see you out there.