2010 World Champions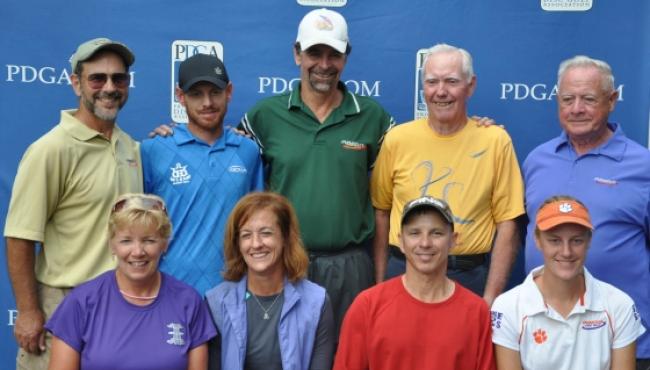 Congratulations to the 2010 PDGA Pro World Champions! Tournament Director Brian Cummings, Assistant Tournament Director Jay Svitko and the Red Roc Disc Golf Club put on a fantastic Worlds. The competitors went on and on about how great a time they had. This week will go in our memory books as one of the best Worlds yet. Thanks Brian and Lemon Lake. We hope to be back!
Top Row
Senior Grandmasters: Dr. Rick Voakes
Open Men: Eric McCabe
Grandmasters: Gregg Hosfeld
Legends: Jerry Robbins
Senior Legends: Don Dillon
Bottom Row
Grandmasters Women: Kathy Hardyman
Masters Women: Barrett White
Masters: Brad Hammock
Open Women: Sarah Stanhope
Wrap-up article to follow!
_________________________________________________________________________________________________________________
QUICK LINKS