Masters Cup Preview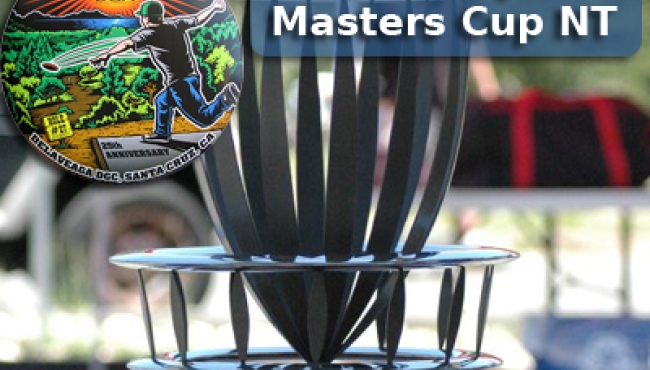 2010 PDGA National Tour Goes West for California, Oregon Leg of Disc Golf Series
The Professional Disc Golf Association's 2010 National Tour ramps back up on the west coast this weekend with the 25th "Steady" Ed Headrick Masters Cup in Santa Cruz, California and next weekend at the Beaver State Fling in Estacada, Oregon.  After last year's rousing final round battle between 2005 and 2007 World Champion Nate Doss and eventual Masters Cup winner Gregg Barsby, tournament director Dave "Daviar" Thomas will again be looking to improve upon the incredible success of the 2009 Masters Cup.
"Disc golf has always had a special place here in Santa Cruz, with the father of the sport, Ed Headrick, locating his business so close to here in Watsonville.  The early history of the sport is an important part of this tournament, however we are also keeping that history alive with the success of players like native son Nate Doss's two World Championships,"  Daviar Thomas explained.  "We are privileged to carry on the legacy of, not only Ed, but of the great foundation many of our local disc golf founders added to our sport.  None of what we do here with the Masters Cup would be possible, if it were not for the tremendous support of the Disc Golf Association and our dedicated staff," Thomas said.
Indeed, the entire NorCal disc golf community rallies behind the region's largest and most prestigious event of the season.  Part of the highlights of the event will be the Touring Players Clinic on Wednesday, as well as the Battle of the Champs Skins match.  The competition starts in earnest on Friday with 159 professional disc golfers starting play on the grueling 27-hole course at their designated tee times.
Last year's champion Gregg Barsby will be challenged by the best in disc golf, including reigning World Champion, Avery Jenkins, Nate Doss, the legendary Ken Climo, and a very talented younger contingent of throwers including Nikko Locastro, Paul Ulibarri, Nathan Sexton, and Miles Harding.  The women's pro division is also is talent-laden with the likes of defending Masters Cup champion Valarie Jenkins, runner-up Des Reading, as well as Liz Carr, who won the first PDGA National Tour of the season, 2008 Rookie of the Year, Liz Lopez, local phenom, Carrie Berlogar, and past world champion Anni Kreml.
You can follow all the Masters Cup action all weekend on PDGA.com including live scoring on the Men's Open lead group on Sunday afternoon.
---