Worlds Biggest Disc Golf Weekend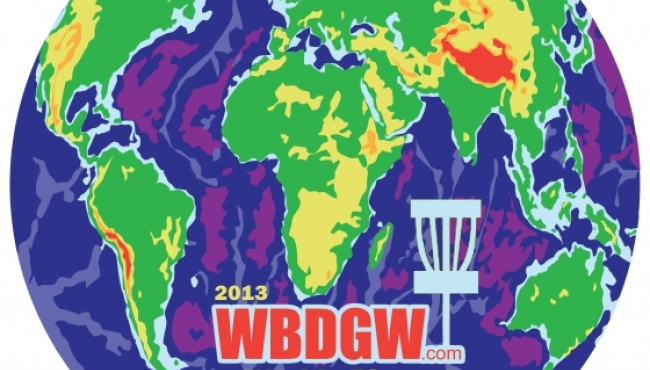 For 23 years this event has been spreading and sharing the sport of disc golf around the world. Creator, John Houck started this event to promote the sport for a healthier lifestyle. Over the years, this event has been hosted in over 200 cities and 15 countries.  The event was always disc golf's version of a "fun run," with an emphasis on participation rather than competition.  However, participants can still host tournaments and join in this worldwide celebration of the sport.   
From now on, anyone who is hosting any disc golf event on the first weekend in May, can register their event on the website for free. There is no obligation to purchase any discs or shirts or a fee of any sort.
John Houck states, "We have transformed this event to make it more inclusive. The goal is to get as many events that are being held that weekend to create their own page on the WBDGW website.  The more events that get registered, the more impact disc golf can make in the world."
The idea is to create a platform where all disc golfers around the world can come together and join in on the same date each year and celebrate the sport while showcasing it to the world.  They can upload the details of their event or tournament, list the number of participants and upload photos. This new model will enable us to all to show the world how much the sport has really grown. 
The next two years WBDGW will be joining with as many disc golf businesses and disc golf clubs as possible to grow this event so that by 2015, our 25th year, there are a substantially large number of participants.  If you would like to help with this ambitious goal, please contact WBDGW.
All tournament directors and disc golf clubs who are playing in a league or a tournament that weekend are encouraged and requested register their event on the WBDGW website.  The regular hosts that are introducing the sport to others are also asked to list their events. The more events that get listed, the more the sport benefits.
There is already an event listed in Lyon, France this year where disc golf will be introduced to as many as 5,000 attendees.  This is inspiring for everyone.  This event will allow the disc golf world to come together on this one weekend and really make a statement about the growth and popularity of the sport.
While it is free to join in, the Worlds Biggest Disc Golf Weekend is supporting the International Disc Golf Center, Disc Golf Foundation and CARY (Council on at Risk Youth) though any sales of the 2013 WBDGW custom discs and shirts.  WBDGW has also made a special full color disc of this year's logo for those who want to collect them.
Please visit www.WBDGW.com for more information or just go on the website and register your event! You can also email [email protected] for any additional information.