Doubles Champions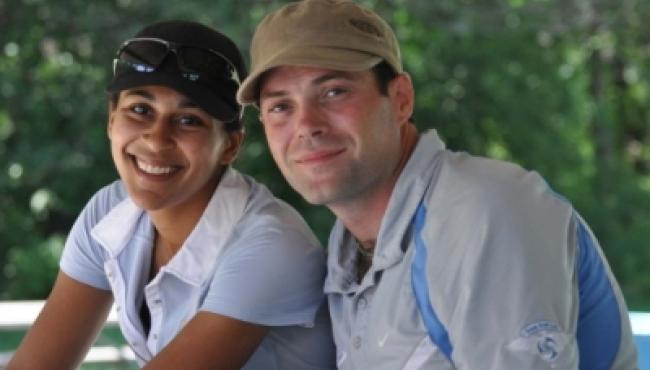 King was Queen in the Battle for the World Title

Mixed Doubles kicked off this morning to officially start the 2010 PDGA Pro Disc Golf World Championships here in Crown Point, IN. Lemon Lake County Park hosted 16 teams under the direction of Don Ticknor, volunteering from Osseo, WI. All teams, competing in one division, played two rounds. The first round was on the Red Course using "Best Shot" format and the second on the Blue Course using "Alternate Shot" format.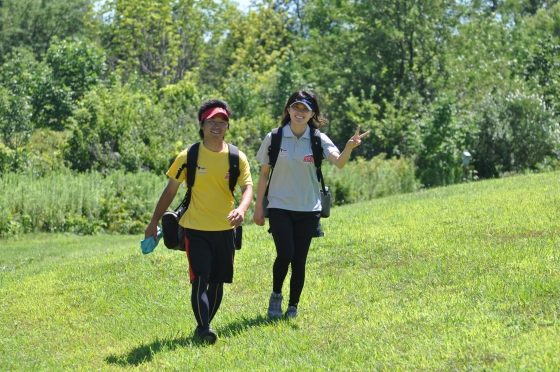 Manabu Kajiyama and Mayu Nonaka

David Feldberg and Melody King (OR), Manabu Kajiyama and Mayu Nonaka (Japan), and Jay and Desiree Reading (TX) shared the lead going into the second round. The battle for the first World title of the week had begun. Not to let last year's 2nd place finish, due to a missed 11ft putt, hold King back, her sole focus was on perfecting her putting. With two 2nd place finishes, in 2008 and 2009, Feldberg and King knew they had to push ahead quickly in order to secure a comfortable lead going into the back 9 for the title. King was slamming putts from 45 – 55 feet. She had found her rhythm showing she and Feldberg were not going to settle for a third 2nd place finish. The most memorable putt of King's was her putt on Hole #9. She hit a 55 ft spin putt into a headwind. It was remarkable! Feldberg was impressed, to say the least, as were those who witnessed her stellar play. They finished at -21 resulting from two astounding rounds of 47.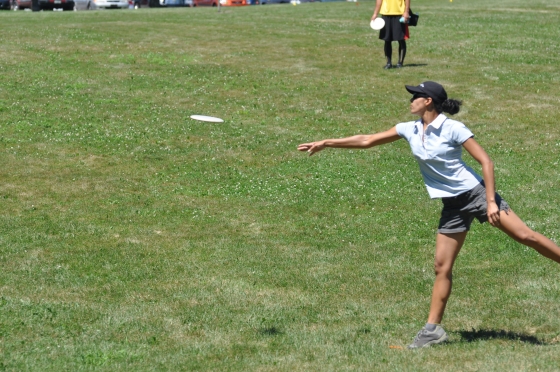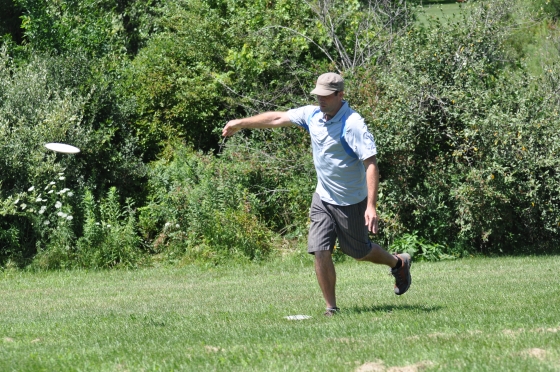 King's form and focus assisted in capturing the World title (left) while Feldberg (right) drove nearly a flawless round

Also note worthy were Paige Pierce and Devan Owens (OK) who finished with a strong 2nd place victory after beginning the second round in 4th place. They finished just 4 throws back from King and Feldberg at -17. Third place was awarded to Jay and Desiree Reading finishing at -13.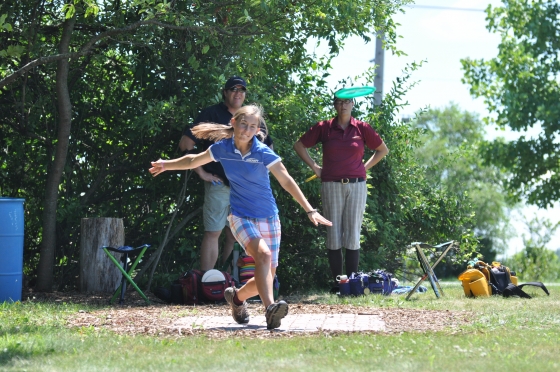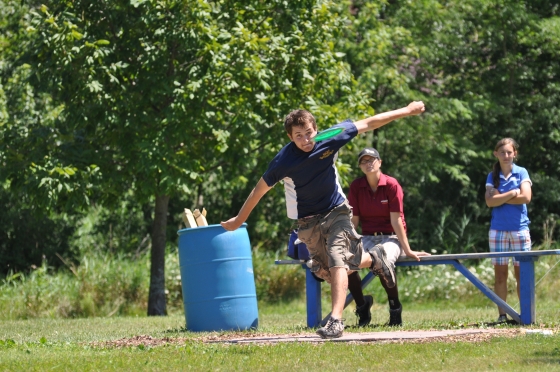 Paige Pierce and Devan Owens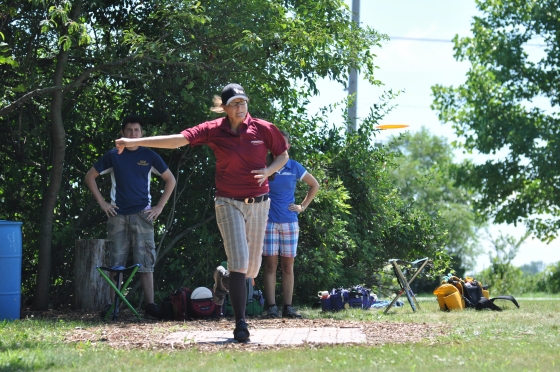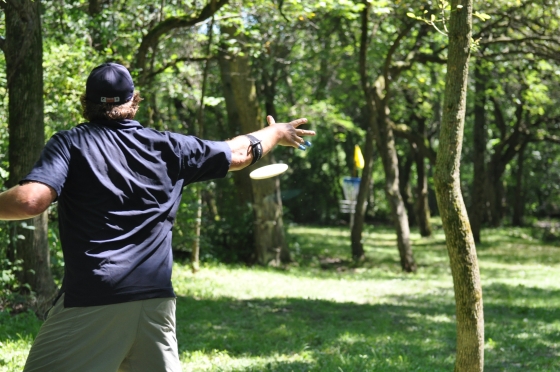 Desiree and Jay Reading

If the hot putting streak continues, King will be one to watch in the singles competition beginning on Tuesday as will her teammate, 2008 Pro World Champion Dave Feldberg. It was definitely a team effort as Feldberg's drives showed they were the dominate team who would be taking home the title.
 
Tomorrow will be a day of field events (Distance, Putting, Mini Golf, and EDGE) as more titles will be awarded. Stay in tune with up to daily updates on www.PDGA.com.

Discs of Choice from the Champions?
Feldberg – Eagle, XCaliber, KC 10X Aviar (inside 10 meters), 1997 Am Worlds Putt and Approach
King – Orc, small bead Aviar
_________________________________________________________________________________________________________________________________________
QUICK LINKS

Full Doubles Leaderboard
Photo Gallery
Registered Players
Local Weather