USWDGC Moving Day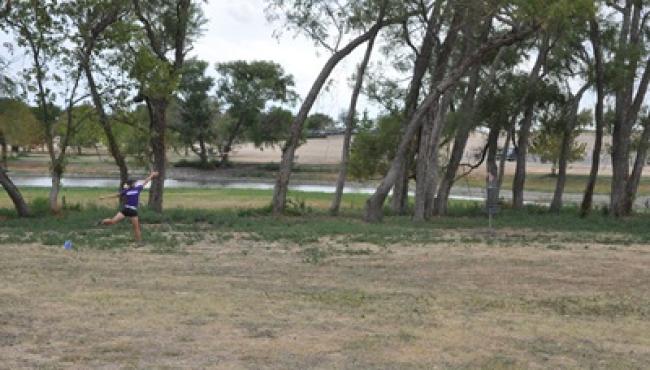 Saturday was moving day and we saw two of the game's best make strong moves toward the top of the field. Catrina Allen made a huge jump shooting one under par to move from the fourth card all the way to 8th place and on to the second card.  Three Time US Champion, Des Reading also matched the hot round of the tournament with a one under par 70 and earned her spot on the lead card for Sunday. There was a shootout on the lead card all day long. Sarah Stanhope, Liz Lopez, Valarie Jenkins, and Paige Pierce traded strokes and the top of the tee throughout the round. Jenkins and Lopez played great consistent rounds and finished tied, just one stroke ahead of Stanhope. Reading will join those three on the lead card for Sunday's round. Sarah Hokom, Erin Oakley, Paige Pierce, and Catrina Allen will round out the second card.

In the other Pro divisions, Sheila Kirkham leads masters by nine and Suzette Simons holds a five stroke margin in Grandmasters. In the Advanced division, Nicole Cazares also increased her lead to nine strokes and left the rest of the field battling for second or hoping for an extremely hot round.

Over at the Cat Hollow course, Jennifer Tasby overtook Monica Vasquez for first place in Intermediate. There is a tie for first in Recreational between Lena Votion and Taylor Snyder. Meanwhile, Jazmine Arguiles and Victoria Rose Scott, in the junior divisions, have really pulled away and will look to coast to their championship titles tomorrow.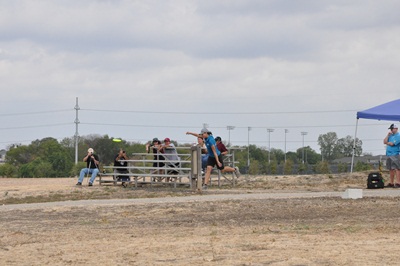 Liz Lopez throwing her drive on hole one.
Valarie Jenkins putts on the lakeside hole 16.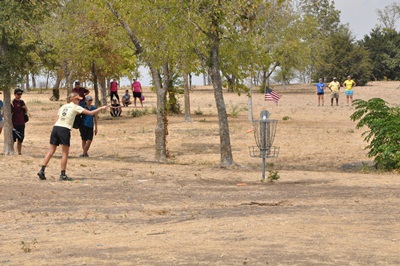 Sarah Stanhope capitalizes on a great drive and drains the birdie putt on hole 10.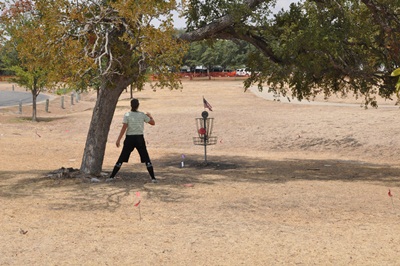 Des Reading hits dead center on this 20 foot on the island green of hole 11.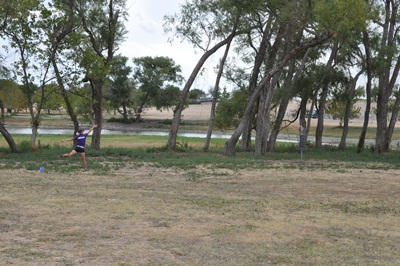 Catrina Allen putts on hole 17.
Advanced leader, Nicole Cazares, crushes a drive on hole 7.