US Junior Disc Golf Championships Coming in 2018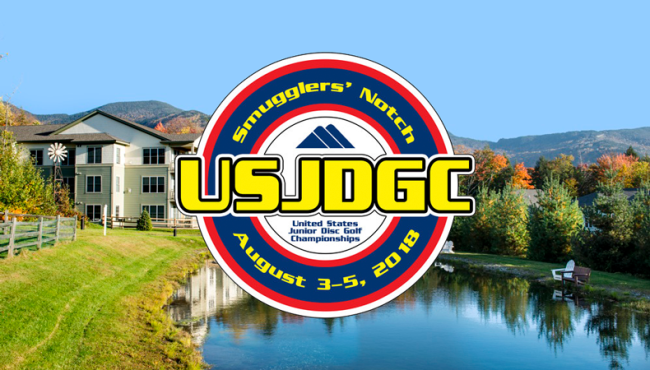 With the 2017 disc golf season all but wrapped up, we are left with an opportunity to reflect on all the exciting progress within the sport. An exciting and flourishing professional scene along with a continually growing base of amateur players continues to fuel the growth of disc golf. One of the more exciting areas of growth is within the junior competitors. As the sport continues to grow, more kids are throwing discs, falling in love with the sport, and many are looking for outlets to test their emerging talent. Junior-specific tournaments offer an exceptional opportunity to compete against a set of their peers.
To that end, we are excited to announce the first ever United States Junior Disc Golf Championships (USJDGC) to be held in 2018 as a PDGA-sanctioned B-Tier event! Kids Disc Golf has been helping to pave the way by hosting premier competitive events for juniors and will be running the first USJDGC on August 3-5 at Smugglers' Notch in Vermont. Smuggs is already an experienced host of large-scale disc golf events with beautiful courses on the property and we're excited to give juniors a chance to take them on. In addition to the USJDGC, Smuggs will also be serving as the host venue of the 2018 PDGA Professional Disc Golf World Championships just a few weeks later in September.
USJDGC Backstory
In 2015, Matt Grayum's oldest son and now Team Innova member, Hunter Grayum #89238 was itching to play disc golf competitively. There were very limited opportunities besides asking his 5-year-old to compete in a typical, adult-focused tournament. Instead, Matt forged forward and launched a Kids Disc Golf junior-only event. In a matter of a few weeks, Matt, along with a team of volunteers, pulled off a successful and well-attended event!
Skip ahead a few years and the pace hasn't slowed down, with many events run by or sponsored by Kids Disc Golf since. Josh Grayum, Matt's brother, has since joined the effort and in 2017 they ran two state series (Massachusetts and Maine) and demonstrated that the vision of bringing premier competitive opportunities to juniors in disc golf can be a reality.
During that growth, they were also paving the way for what they believe can be one of the most exciting junior-focused events. After discussing the concept multiple times within the Kids Disc Golf team, soliciting other input from key partners, and then forming a promising partnership with Jeff Spring of Smugglers' Notch, it was time to engage the PDGA. The idea was discussed with Joe Chargualaf, PDGA Executive Director, and then shared with the PDGA Board of Directors, eventually getting the approval to move forward. The Kids Disc Golf's junior-focused experience and vision, combined with impressive courses, amazing facilities, and a world -class family resort, the potential is HUGE.
Juniors Shine in the Golden State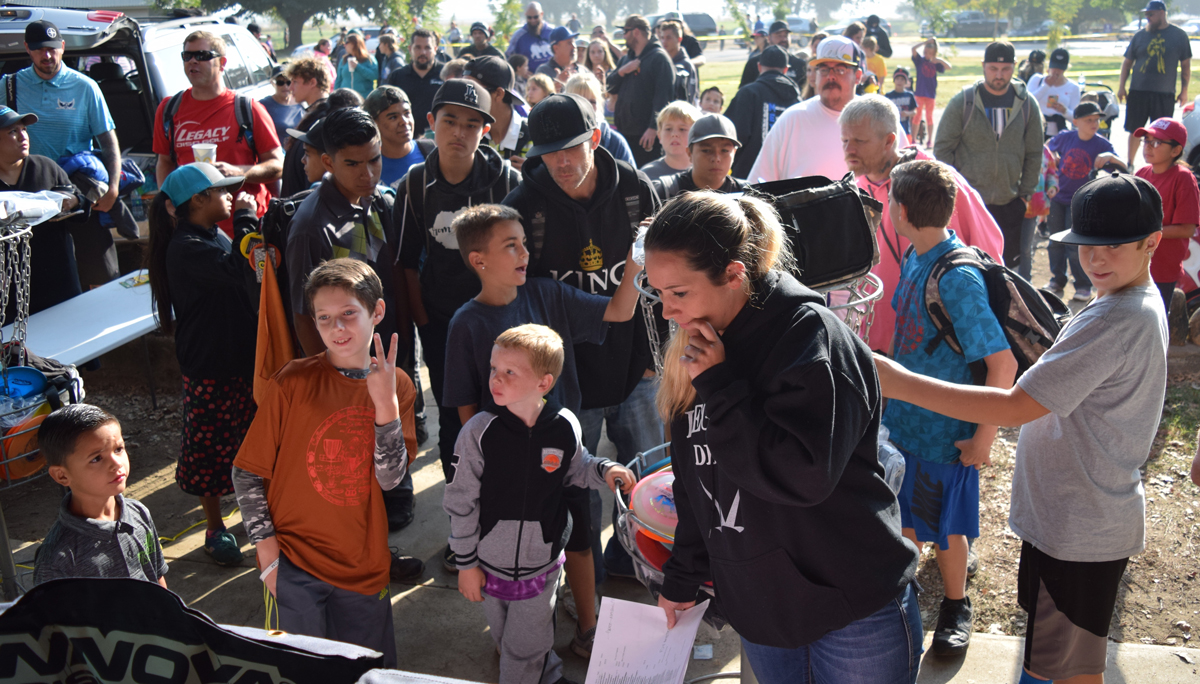 While Kids Disc Golf was busy running their junior events on the east coast, Andy Parkison #41017 was busy on the west coast putting together what would eventually become the biggest juniors-only event in PDGA history; the California Junior Disc Golf Championships (CJDGC) in Visalia, California. On October 14th, more than 170 juniors competed in the second running of the CJDGC with competitors ranging in age from 5 to 18. To put it into perspective, the Junior Boys VI and Junior Girls VI (6 years old & under) divisions alone combined for a total of 30 competitors!
The atmosphere was electric. Everywhere you looked, new friendships were being made, old friendships were being renewed, and everyone was excited to play. Competitors and their families came from far and wide including treks made from different parts of California, Arizona, Oregon, Nevada and six other states. One junior player, C.J. Wisor and his dad even came all the way from Pennsylvania to compete.
Parkison set out with a vision to create an event highlighting the young talent in disc golf, and to encourage more juniors to play events. One of his main strategies was to make the tournament 100% free for competitors. Yes, you read that right. 170+ juniors competed in this event for FREE. Running a tournament is a challenging task under normal circumstances. Parkison's no-fee registration made it even more challenging. "I couldn't turn anybody away that wanted to play. I want to grow the sport and get more kids involved," Parkinson explained.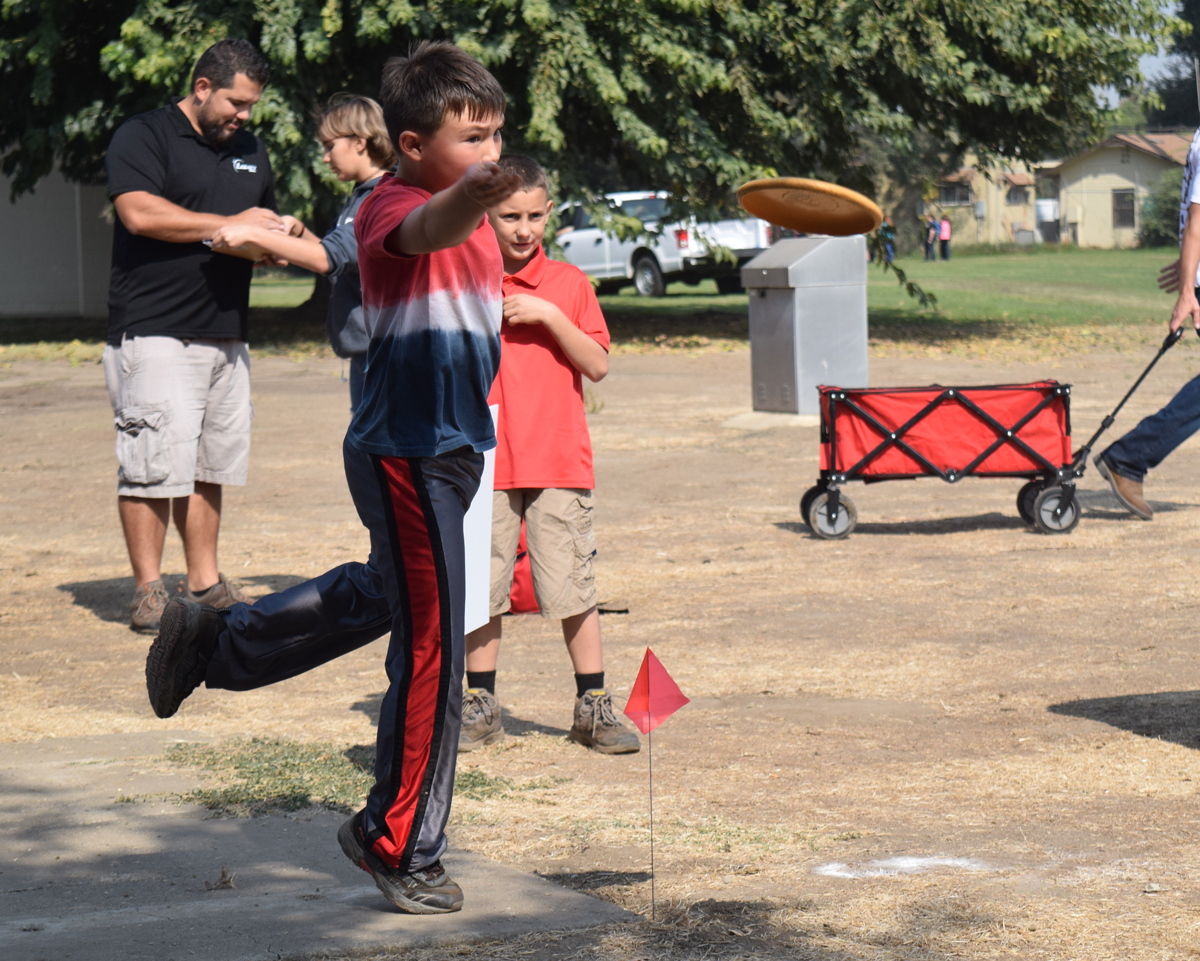 Working with friends, a ton of disc golf companies, and local businesses, Parkison was able to put together a player's pack that felt more like it came from a World Championship than a free C-Tier, and still had plenty leftover for payouts. The Player's Packs included six discs, a shirt, a reusable scorecard, lots of accessories, and free Jamba Juice after the round. A new sponsor for this year's event was none other than Disneyland, who donated four Parkhopper tickets that went into a gift basket in the raffle because no California juniors event is complete without someone winning Disneyland tickets. 
The competitive landscape for juniors continues to grow. With Dynamic Discs hosting the PDGA Junior Disc Golf World Championships in Emporia, Kansas, Kids Disc Golf hosting the United States Junior Disc Golf Championships, and guys like Andy Parkison putting on events like the California Junior Disc Golf Championships, the bar has been raised. In addition, numerous regional and local events allowing juniors to refine their skills even further continue to pop up. At this point, it's more than fair to say that the future of the sport is looking bright!
Quick Links